Captivating Trends for Summer 2022
Looks Not to Be Missed!
Rita Khoueiry
16-May-2022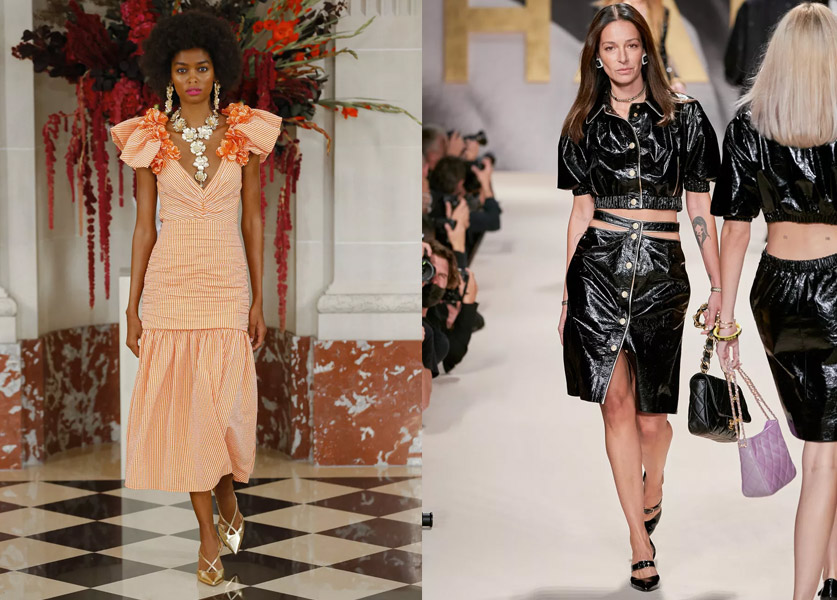 Photo 1 : Carolina Herera
Photo 2 : Chanel
Now that summer is finally arriving, it's time to fill your wardrobe with light fabrics, pops of colors, and fashion pieces. With hot weather around the corner, all we need is a carefree lightness in our outfits. Every season, global fashion brands showcase new trends, leaving us mesmerized with outstanding designs and cuts. However, fashion runways do not always appeal our attention: some "trends" can be really weird, far away from meeting our taste, since fashion is something relative. With the countless number of fashion shows happening every now and then, it is impossible to keep an eye on all wearable trends. Therefore, we gathered the most captivating trends for this summer to provide you a detailed guide about how to style your looks.
From low-waisted pants and skirts to striking cutouts and minimalism, a wide range of trends from which you can choose what mirrors your style.
Low-waisted bottoms making a comeback
Low-rise pants debuted in 1957 with Irene Kasmer in Los Angeles. Then, this style rose to popularity in the early nineties with Alexander McQueen. We never thought seeing low-waisted bottoms bouncing back this summer; a trend that can't be missed. Nonetheless, global fashion brands have not only rethought the classic low-rise pant: fashion runways were full of slouchy and wide silhouettes, denim and other fabrics, tailored designs, etc. Moreover, the low-rise style is not only defined in pants; skirts and shorts have also been designed with a low waist. You can find affordable low-waisted bottoms at Zara and Acne Studio.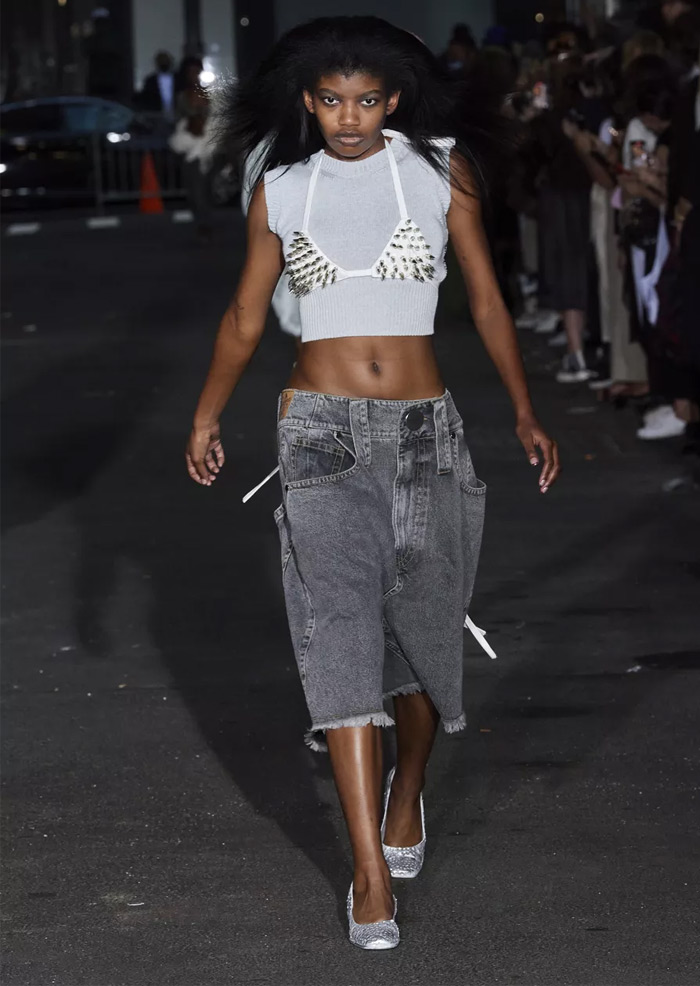 Photo : Vaquera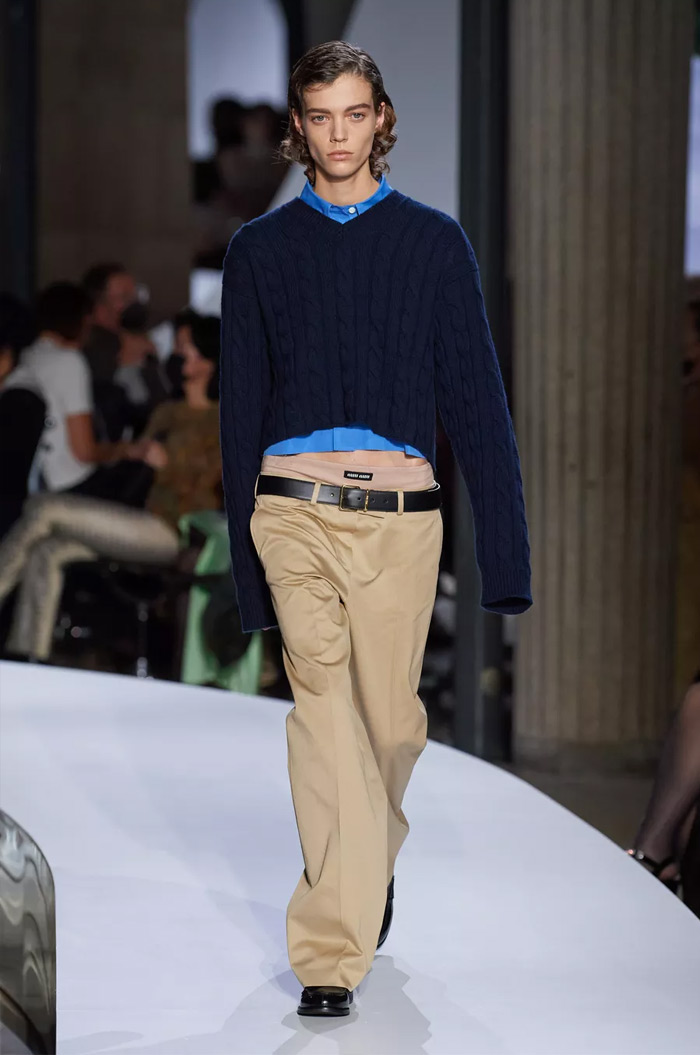 Photo : Miu Miu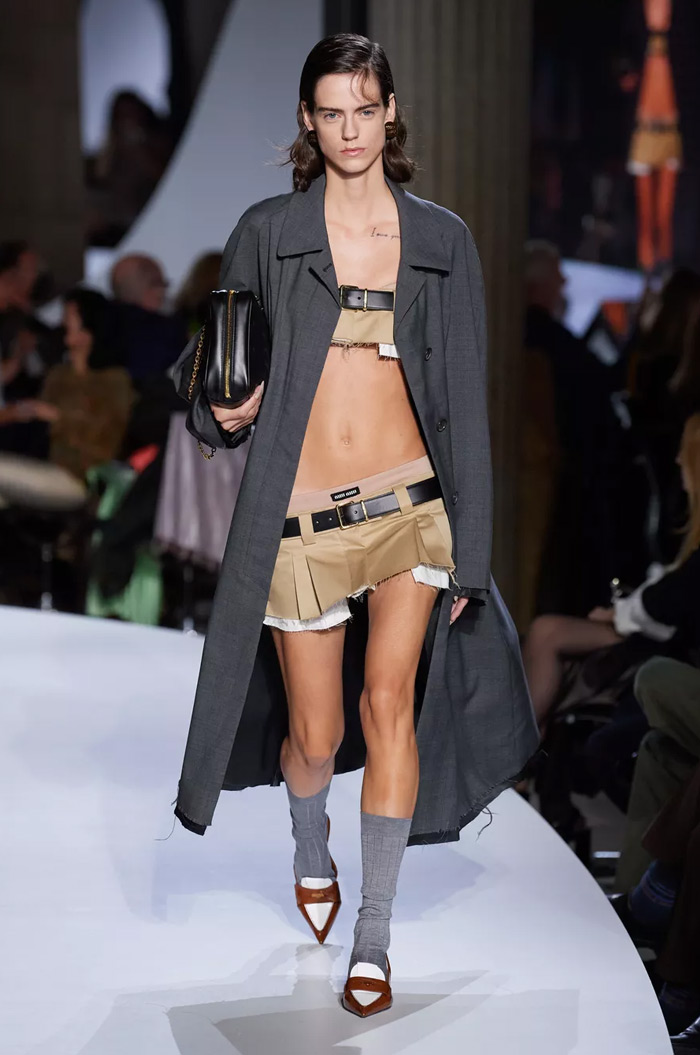 Photo : Miu Miu


Cutouts taking your outfit to a whole new level
Being one of the biggest fashion trend this season, cutouts are meant to highlight parts of our bodies. If you are ready for a risk-taking fashion, this one is for you. Fashion designers have created pants and skirts with cutouts at the ribs and thighs, dresses with waist-level cutouts, and tops with cutouts at the chest; key styles appealing for some attention. This trend can be perfect for a night out with your friends or for any event in which you want an outstanding look.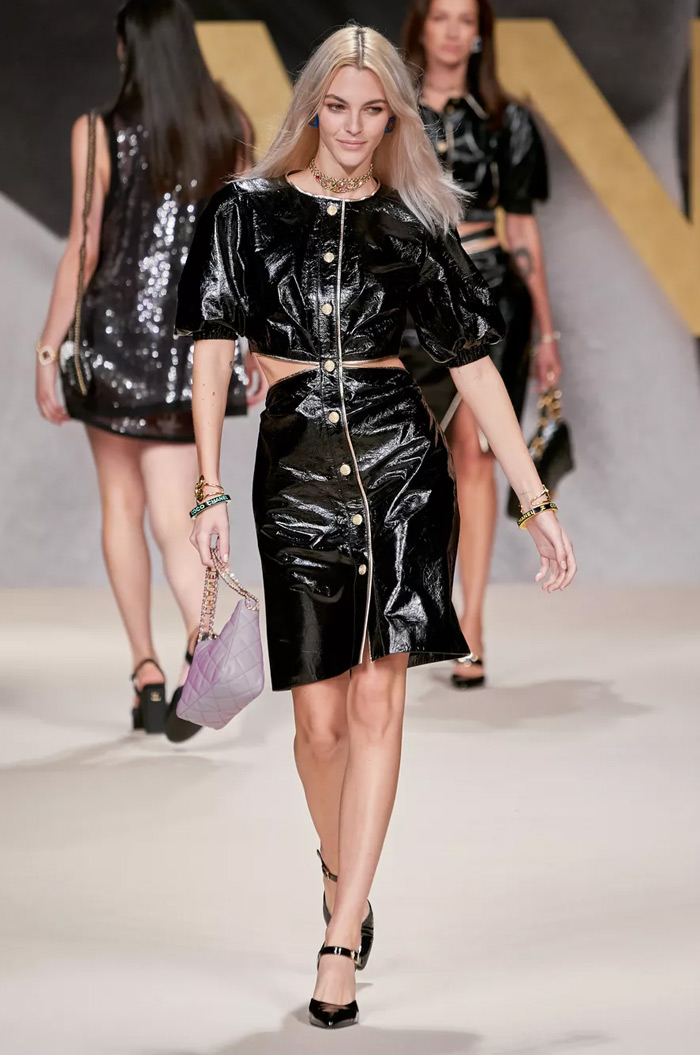 Photo : Chanel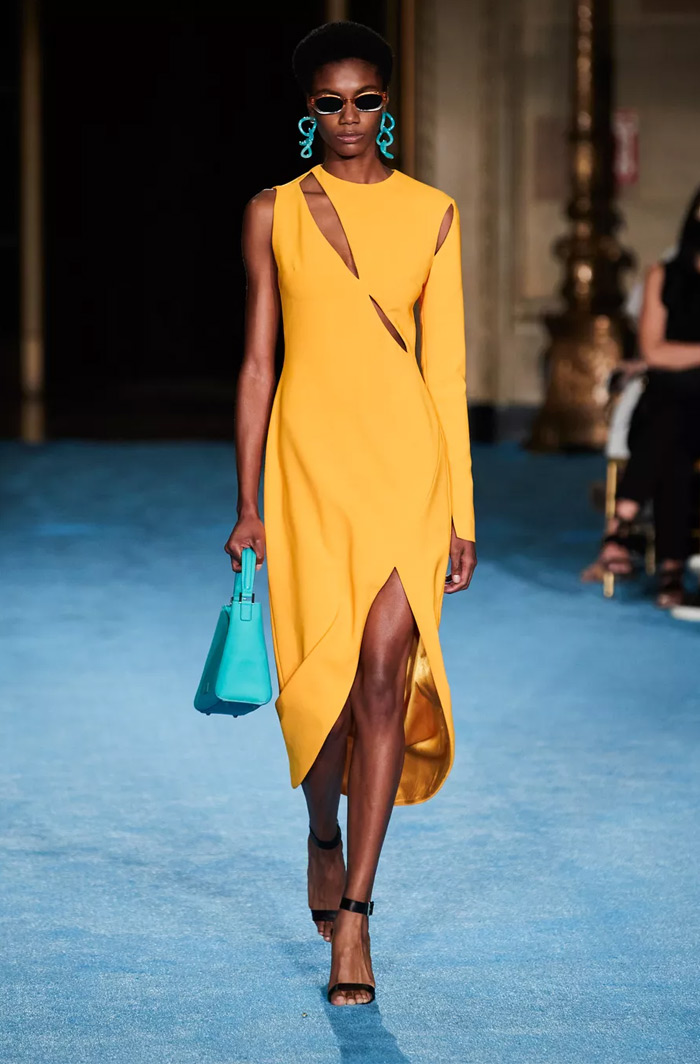 Photo : Christian Siriano
Stripes trend: easiest summer choice
Spring/Summer 2022 fashion shows brought back the lovely stripes. Multicolored, horizontal, vertical, and zigzag, stripes editions will give you unique look this summer. Used in different garments, the stripes trend can be easily styled; you can check the runways of global fashion house like Chanel and Tony Burch to get some inspiration. Go for light fabrics and flowing styles like sleeveless long dresses and flowy skirts to beat the sun's heat.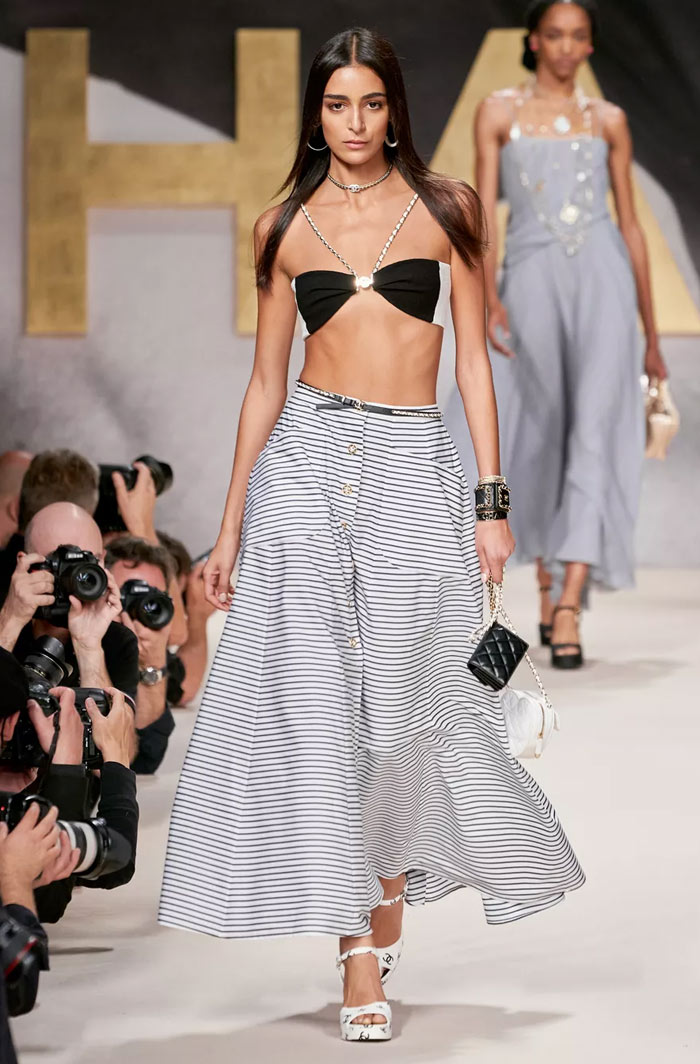 Photo : Chanel
Tailoring… The ultimate statement
If all you need is roomy and comfy clothes, suits would be the best choice. Balancing masculine allure with feminine touches, the suits trend have now accompanied different seasons. Considered a part of the color block trend, tailoring will let give you the businesswoman attire with a touch of elegance; so, styling it in an intelligent way is a must. Whether you prefer minimalism or boldness, fashion brands have created styles that satisfy all tastes, from white and beige suits to hued ones. Normal or cropped blazer, tailored pant, skirt, or shorts, this trend will cover all your outings and events.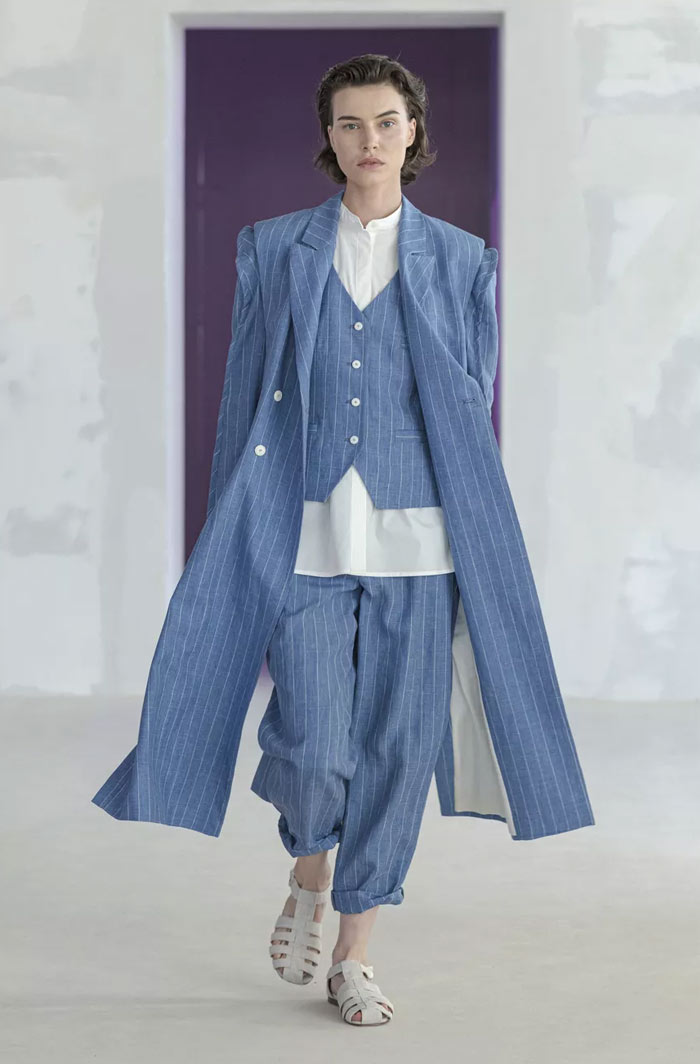 Photo : Nehera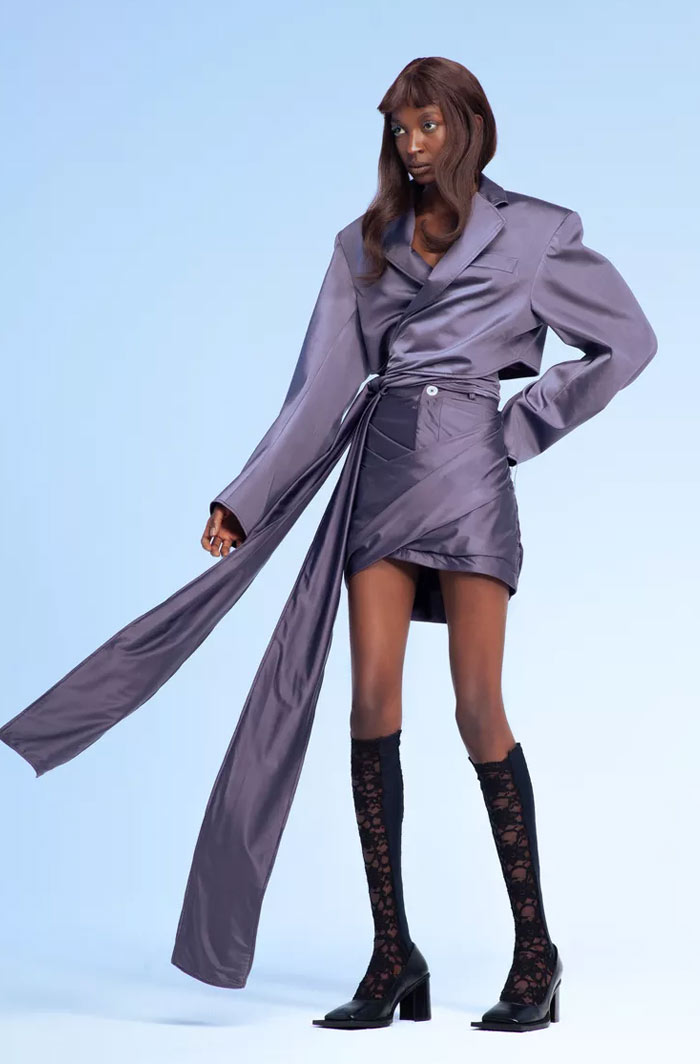 Photo : NINAMOUNAH