Surprise Departure of Burberry Creative Director Riccardo Tisci
Mitia Bernetel - Madame Figaro
29-September-2022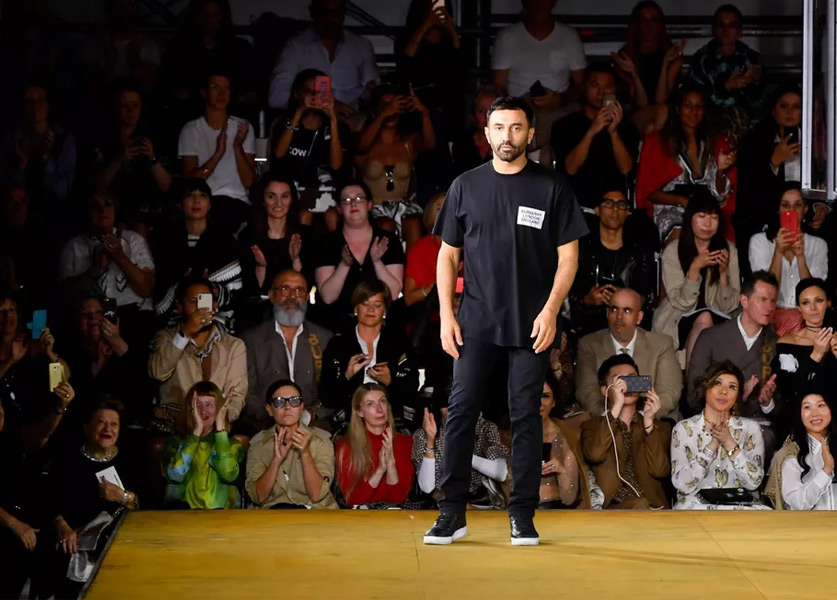 In the middle of Fashion Week, the fashion mercato delivers its latest twist with the announcement of the surprise departure of the artistic director of British fashion House Burberry.
Clap de fin for Riccardo Tisci at Burberry. After 5 years of loyal service, the Italian artistic director announced his departure on Wednesday 28th September. A resounding announcement for the one delivered, just a few days ago, his final collection in London. The parade had been postponed to respect the period of mourning for the Queen of England. Nevertheless, the rumors about a possible departure were going well lately. This morning, the confirmation is accompanied by the announcement of his succession. The latter is entrusted to Daniel Lee, former star artistic director of the Italian brand Bottega Veneta.
Change of direction
A new logo, a strong identity, a monogram... Arrived at Burberry in 2018 at the end of a long reign at Givenchy, Riccardo Tisci can boast of a positive record at the head of the tartan label. A "pivotal role in the repositioning of Burberry" welcomed by its CEO, Jonathan Akeroyd. To take up the torch, a designer no less talented. Daniel Lee, former director of ready-to-wear collections at Celine, previously distinguished himself at Bottega Veneta, raising the leather goods brand to the rank of reference among millennials. He will take up his position on October 3rd. For Riccardo Tisci, the adventure ends at the end of the month. On his next projects, the mystery remains.