Kate Middleton Stands Out in White during Platinum Jubilee
Alexander Peters - Madame Figaro
3-June-2022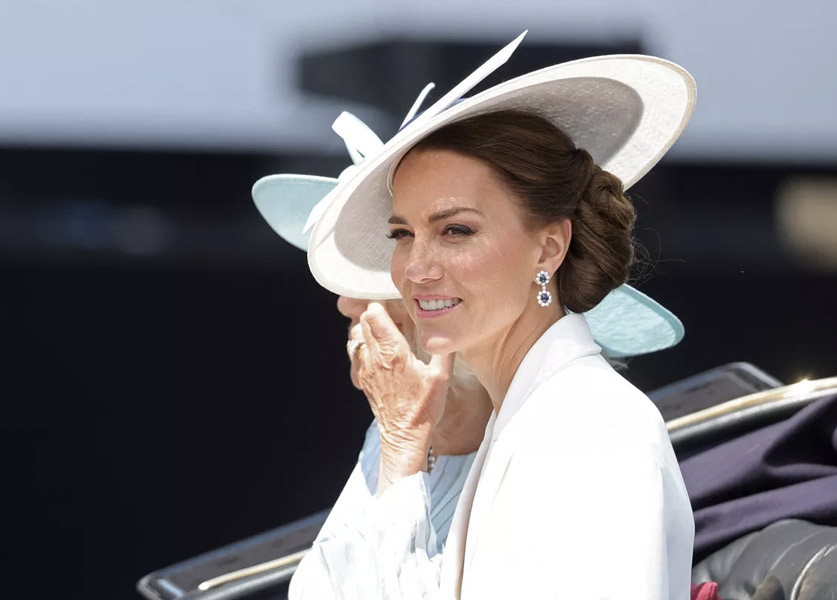 For her appearance on the balcony of Buckingham, Duchess of Cambridge Kate Middleton opted for a unique outfit that made her stand out among the other members of the royal family. Her astonishing style has never disappoint us.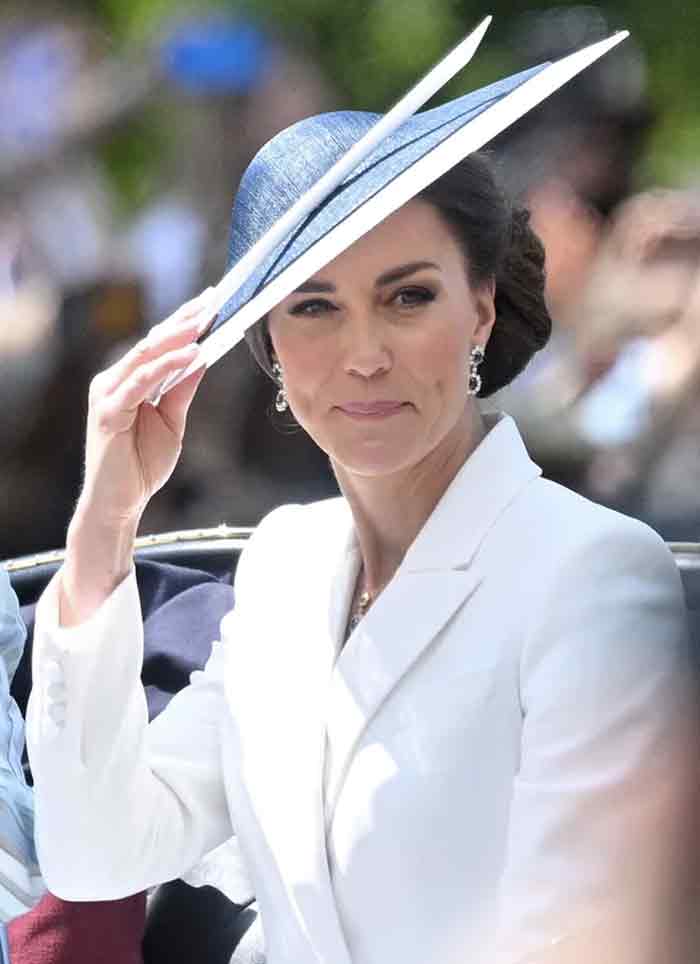 On the first day of celebrations of the Platinum Jubilee of Queen Elizabeth II, the appearance of the Duchess of Cambridge was exceptional. She was wearing a white dress-suit signed Alexander McQueen; an outfit already worn at the G7 summit in Cornwall in June 2021. Kate has always preferred the sustainable fashion, and we are used to see her wear this style during the most important occasions.
To style her bright white look, the Duchess of Cambridge had chosen a symbolic accessory, with sapphire and diamond earrings that previously belonged to Lady Diana; thus paying tribute to the Princess of Wales. To complete her outfit, Kate Middleton opted for an elegant midnight blue and white hat, designed by the milliner preferred by the crowned heads, Philip Treacy.

A remarkable touch of blue

As a proof that despite the storms and the torments, the harmony, in the royal family, always ends up triumphing.
The Duchess of Cambridge was the only one to wear immaculate white. Her appearance was therefore distinguished among the other members of the royal family. A color that made her stand out on the balcony of Buckingham Palace. The blue accessories were a discreet reminder of the color of the outfits worn by Queen Elizabeth II and Camilla Parker Bowles. It sure that the harmony in the royal family always ends up winning.