Ihab Jiryis: "Your Dress is your Second Skin"
Rita Khoueiry
10-January-2023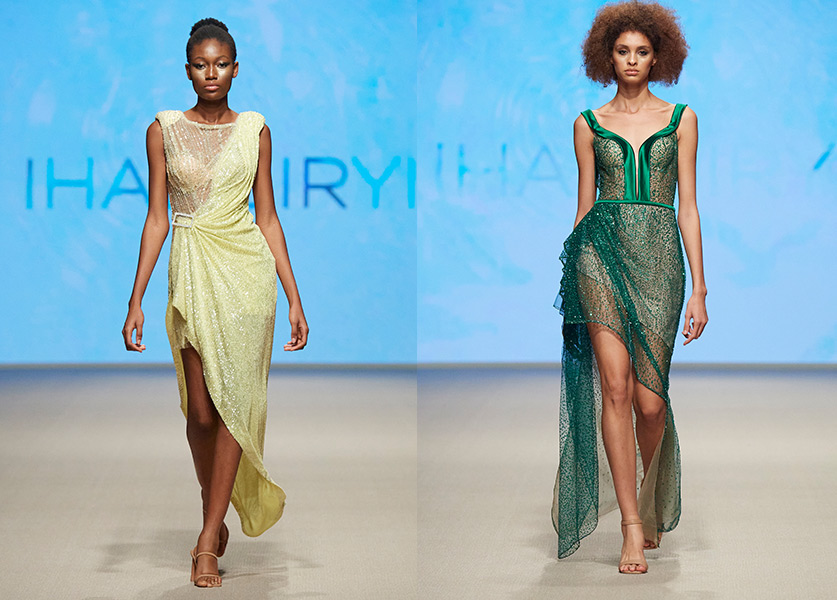 Small details and superior quality; that's the secret behind Northern-Palestine-based designer Ihab Jiryis's dresses. Known as the couturier to the stars of Bollywood and the Arab world, fashion designer Ihab Jiryis believes that the dress identity comes from small details and superior quality of elite finish. His latest collection kicked off with an array of 'angel of darkness" looks that were emboldened by shimmering gold trains and bodices that embraced the female figure like natural armor.
Here's what you need to know about the Talking with the Death collection.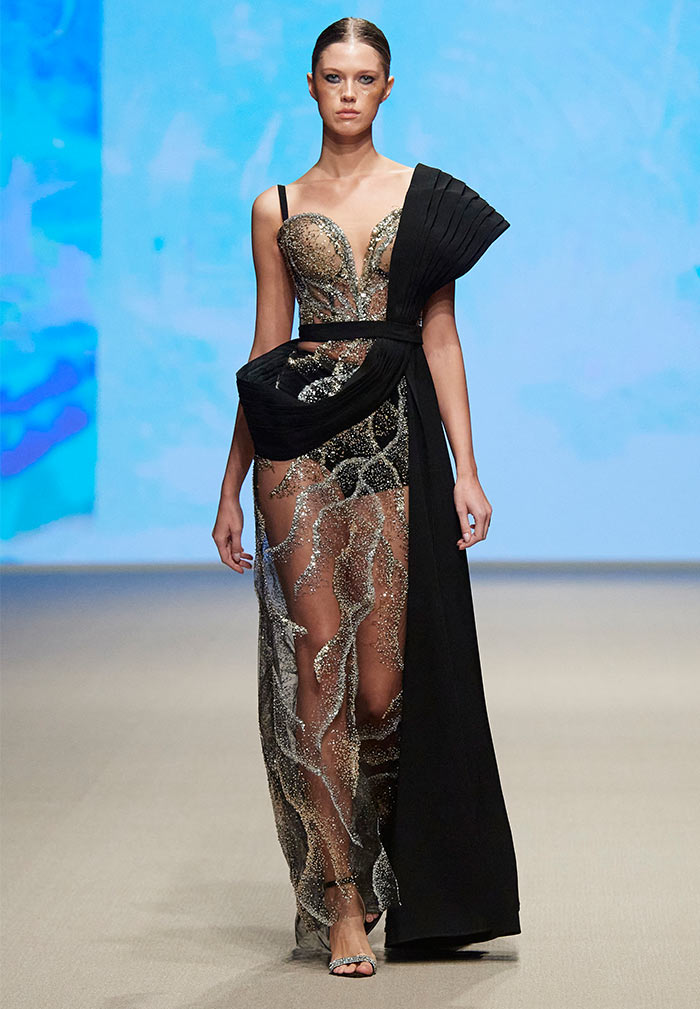 How were you able to combine inventiveness and the brand's iconic aesthetic in your 2023 collection?
Since it was first established, my brand has been able to establish its own distinct identity. Through its bold and unexpected designs, my company has been able
to stand out from the rest of the fashion couture industry. The creative and daring style of my fashion house, which is known for its bold, modern and sophisticated designs, has been very popular since it was first established.
My DNA is built on the use of unexpected accents to create amazing shapes and silhouettes. Every collection is unique and has a distinct artistic dimension, as I carefully balance the various elements of the design. I have always wanted to stand out from the crowd and create my own designs. That was for me the normal process for my business to develop.I believe that it is the way I approach the creation of each piece that makes it special. Every design is a work in progress, and it involves constantly experimenting with different materials and techniques.
The pieces produced by my brand reflect my personal style and vision. Even though they follow the current trends, they still have a unique artistic appeal. My brand's desire to create unique and modern pieces continues to be strong. The pieces that are produced by the brand are often interpreted by seasoned fashion enthusiasts as being very different from the typical fashion pieces. The company's easy process when it comes to selling a customized dress is because every piece that is sold is documented and stored in our headquarters. This ensures that no one else has the opportunity to purchase the same design.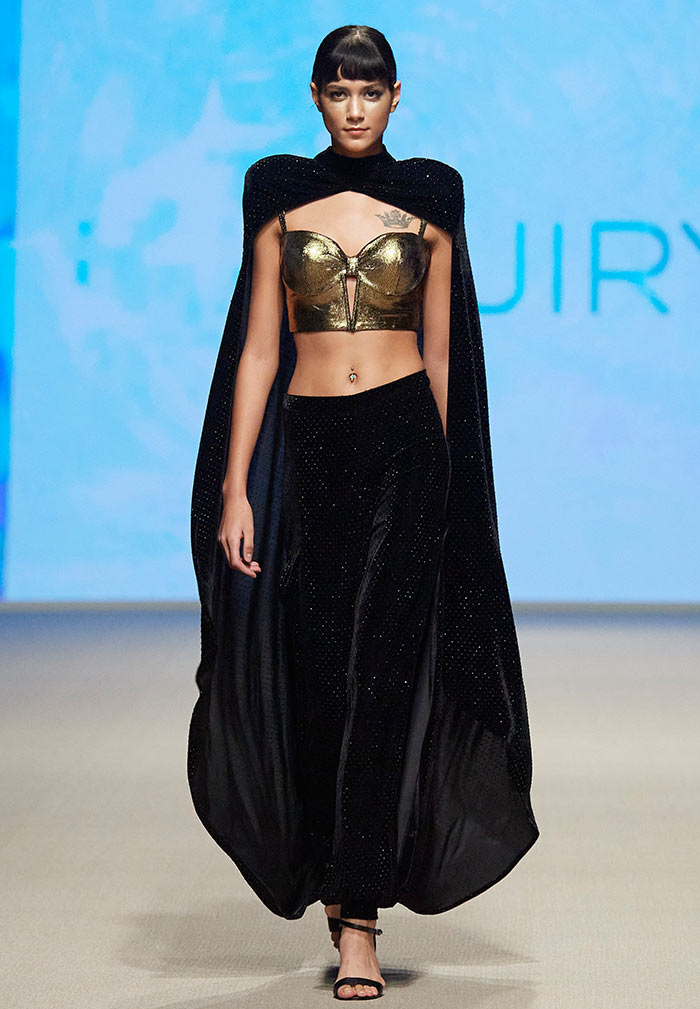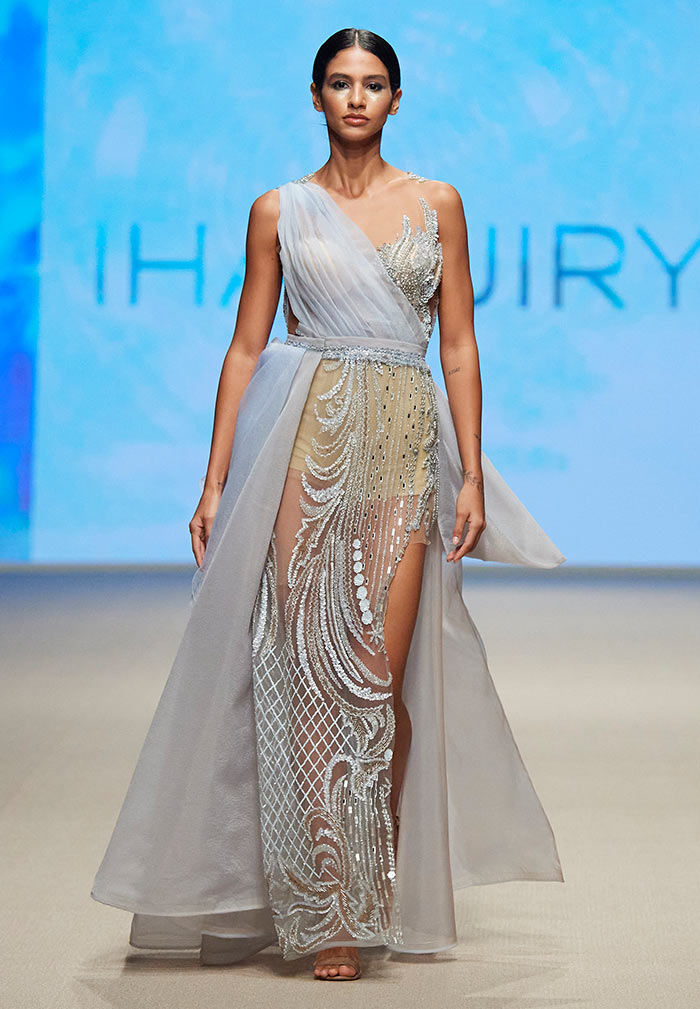 On which fabric was this collection based? Why?
My passion for creating unique and beautiful dresses has led me to spend hundreds of hours working on one detail. I aim to make my creations look as glamorous as possible. My style is very feminine and luxurious. It features a strong and intricate silhouette that will make any red carpet event look effortlessly glamorous. The cuts of the pieces were made with the intention of highlighting the natural shape of the wearer. The intricate details such as embroidered panels, lace, and cut-outs were carefully crafted to create a strong and beautiful silhouette. In this particular collection, I spent a lot of time with my team and with various ideas and suggestions, finally I decided to use the feel-great factor of a unique piece as the main factor that determines its success. Whether it is embroidered or fully beaded, the pieces are created with the help of skilled artisans with a particular skill.
I have always loved working with various materials such as combination of silk, tulle, the ace, Muslin and chiffon. Even though they're not easy to handle due to their delicate texture, these pieces look stunning. The materials used in my creations give me a depth and perspective that allows me to highlight the natural curves and shapes of a woman's body. It takes a lot of time to create and produce each look, as it involves the design, production, and hand-crafting of the pieces. For a sophisticated style, I spend over a thousand hours working on multiple aspects.