Why are Celebrities Opting for the Transparent Dress?
Sabrina Pons – Madame Figaro
13-January-2023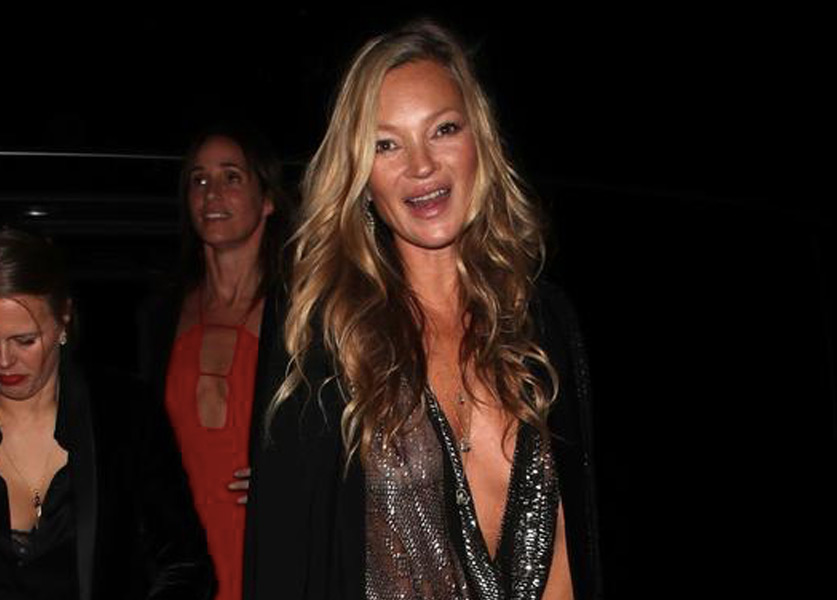 It reigns supreme on the world's red carpets: the revealing dress is worn by many celebrities who have made it a political object.
Whether it's windy, rainy or freezing, the sexy dress is in all media outlets. And obviously, the buzz follows. We could see Kate Moss, at the dawn of fifty - age, remember, targeted as the tipping point towards the invisibilization of women in the media, walking around in panties, breasts in majesty in her transparent dress in the middle of November, in London. Not shy either the singer Rihanna who used it to unpack panties, bra and pregnancy well advanced in the middle of winter in Paris. The actress Olivia Wilde, she made a revenge dress after her breakup with Harry Styles. While the American actress Chloe Sevigny and the French influencer Camille Charriere have sent standards and conventions to the foot of the altar in a transparent wedding dress.
So what does this feminine flesh displayed everywhere say? After a period of pandemic that put everyone under a bell, and silenced the crazy appearances of the evening, some saw an opportunity to draw attention to these famous figures subjected to tough media competition since their return on red carpets. A visibility that went hand in hand with the scent of a certain feminist statement. Covered with a transparent veil, these celebrities invite to live naked and to claim their body not as an object of desire in the eyes of others, but as an affirmation of oneself.
Debunking the injunctions
For Rihanna, it is difficult not to see a well-controlled intention. The singer knows that in the fashion industry, everything is about appearance and symbols. A subject she obviously masters on her fingertips for having herself imposed on fashion a more inclusive look with her lingerie brand Fenty, which has been a phenomenal success since its launch in 2018. Her plea has always been simple: include everyone, regardless of shape, size, ethnicity, gender identity or sexual orientation. As the queen of repositioning representation, it's not surprising that the Diamonds performer has continued to shake up codes by playing the sexy pregnancy card. In view of the torrent of contrasting reactions that her little outfits have caused on social networks, we understand that this fertile belly wrapped in a transparent nightie has suddenly become antinomic with the appearance and maternal role that was expected of him. And in fine, Rihanna's sexy and highly publicized pregnancy style has turned, in 2022, into a tribune against internalized injunctions.
The fashion industry is getting involved in a big way
This discourse that mixes self-affirmation and transparent dress would not be possible without the support of fashion designers. If some designers like Alexander McQueen, Jean Paul Gaultier or Vivienne Westwood have often used transparency in their creations, to make them bold, provocative and avant-garde, it now invites itself to all floors of fashion. And tends to break the traditional social rules surrounding the wearing of a garment. The collections of the next summer and winter are full of it: Acne, Alaïa, Givenchy, Ami, Coperni, Burberry, Chanel, Chloé, Dolce & Gabbana, Gucci, Emporio Armani...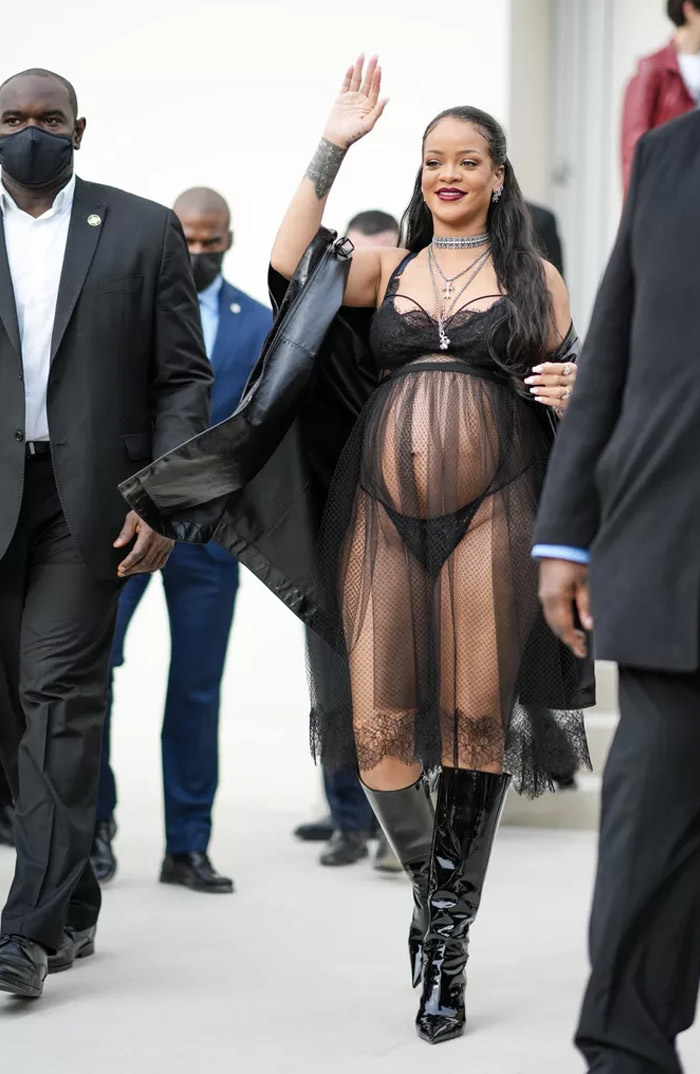 Brands are moving forward in unison to ignore old ideas about the wardrobe, and push back, timidly, but always a little more, the limits of the very sexy. However, in this exercise of the aesthetics of the flesh claimed high and strong on the catwalks, a point emerges: the young and filiform silhouettes that embody it. The vision of the woman asserted and freed from standards, is overwhelmingly in size 34, short of wrinkles and white hair. This approach gives rise to a strange mixture between deep questioning of the woman object and difficulty to fit in this era of diversity and body positivism. But perhaps transparency can help to overcome this paradox, encouraged by stars who move the lines. Last December, Paloma Elsesser, a rare size 44 model to have made the front page of Vogue, invited herself into the conversation with a dress signed Dilara Findikoglu enhanced with a corset, which revealed her generous chest. A coquetry that has nothing naive ...