Galeries Lafayette Celebrates Regional Art And Fashion Talents
Christina Jaber
17-November-2020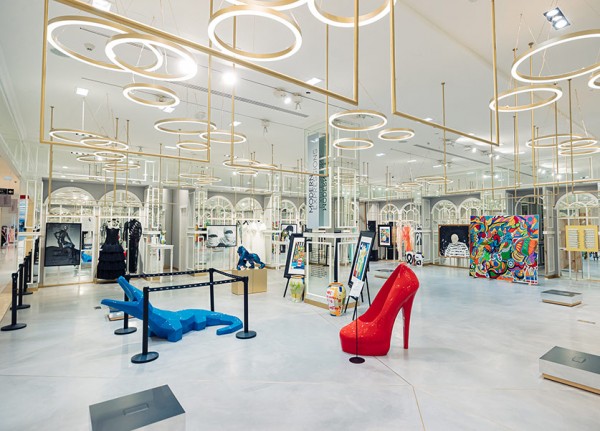 Titled "Modern Expressions", Galeries Lafayette launched a specially curated limited time exhibition to promote art and fashion, on the 9th of November, with the beginning of Dubai Design Week.
The exhibition, which celebrates local and regional talents is held at the Dubai Mall and brings together a select mix of locally based artists to highlight their work in a unique setting where fashion and art collide. Launching with a private event on November 9th, the exhibition opened to the public and customers and will stay available until 30th November, inviting every Dubai resident and tourist to be immersed in a unique artistic experience.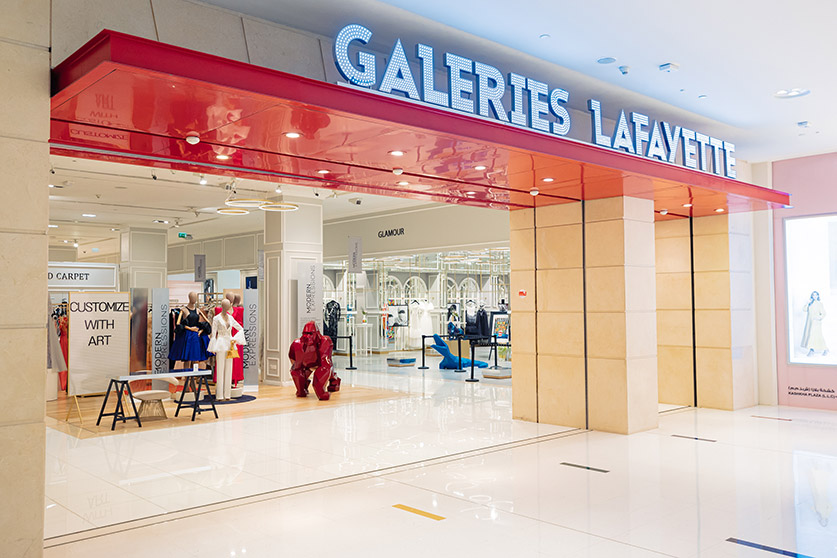 Four talented artists from different disciplinary backgrounds have been invited to join the initiative to support and increase the awareness on contemporary and modern fashion, art, and design during Dubai Design Week. The artists include Idriss B, whose vision of contemporary art is to create polygonal animal forms in different sizes using various materials, Noura Ramahi, who creates abstract work with human figures embedded in colorful compositions, influencer and creator Slieman Dayaa, who is the owner of the platform of art, fashion, and travel, Slimimag, and finally Manasse, who experiments with explosions of colors on canvas and merges different, or even opposed subjects, in a modern key. To further bring to life this unique celebration of the local art scene, Galeries Lafayette is animating the department store with different artistic activities.
Various forms of art are on display at the exhibition such as sculptures, paintings, photography as well as wearable art. Galeries Lafayette is also showcasing a selection of Ready-To-Wear collections from some of their top contemporary brands from the women's and men's departments.
All you have to do is go to Dubai Mall, head to GaleriesLafayette L1 at the Glamour area and you'll enjoy a sip of art and fashion at the same time.