Rihanna & A$AP Rocky Become Parents
It's a boy!
Rita Khoueiry
20-May-2022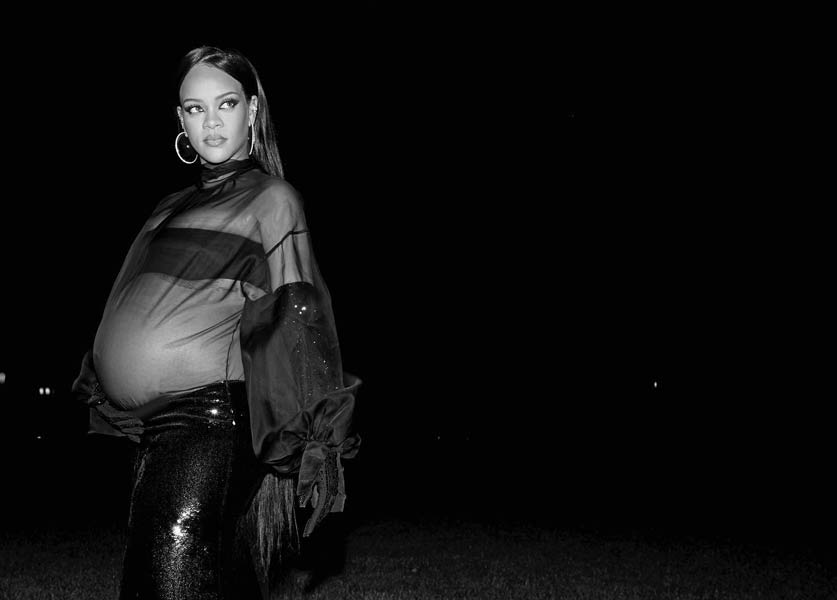 The crazy-in-love couple welcomed their first child on May 13th in Los Angeles, and it's a boy! After being close friends for years, Rihanna and Asap Rocky finally became parents.
During her 9-month pregnancy, the Barbadian singer has blown our minds with her various appearances showing her baby bump proudly. Being a fashion lover, Rihanna did not stop following seasonal trends; she wore designer looks and shared her bold outfits on social media.
According to a source, founder of Fenty Beauty has always dreamt about being a mom, and she's been preparing herself for her first motherhood experience. We can't wait to accompany the singer in this exceptional period of her life.
Rihanna revealed her pregnancy for the first in January 2022, sharing photos of her bump, hand in hand with her boyfriend Asap Rocky. The couple has been dating since 2020, after getting out of the "friends zone", and their relationship became public in November 2020.
We still don't know the name of the baby; however, we're impatiently waiting for the couple to share some pictures of their newborn!