SEPHORA Unveils New Store in Place Vendome Qatar
Rita Khoueiry
10-May-2022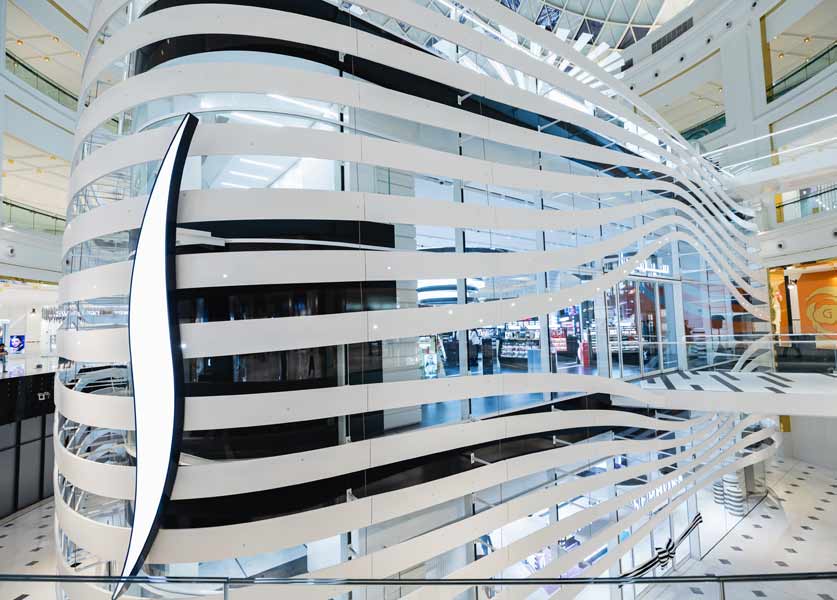 World's most loved beauty community Sephora is opening a new high-end flagship, covering three floors in Place Vendome Mall, one of Qatar's newest retail destinations. Providing an amazing wide beauty selection, the aim of this store is to offer a unique retail experience for passionate Qatari clients and innovative beauty brands.
The French multinational retailer of personal care and beauty products aimed to create an iconic structural masterpiece in Qatar: the new store is found in a large glass-dome passage and covered with 3D stripes, taking the exterior design into a whole new level. Being a grand statement in Qatar's latest center of retail attraction, flagship store, having a 1,285 m2 will be providing a disruptive shopping journey. As we're used to, Sephora presents outstanding beauty selection one-of-a-kind services, and luxurious beauty destinations that set the tone for a high-end shopping experience.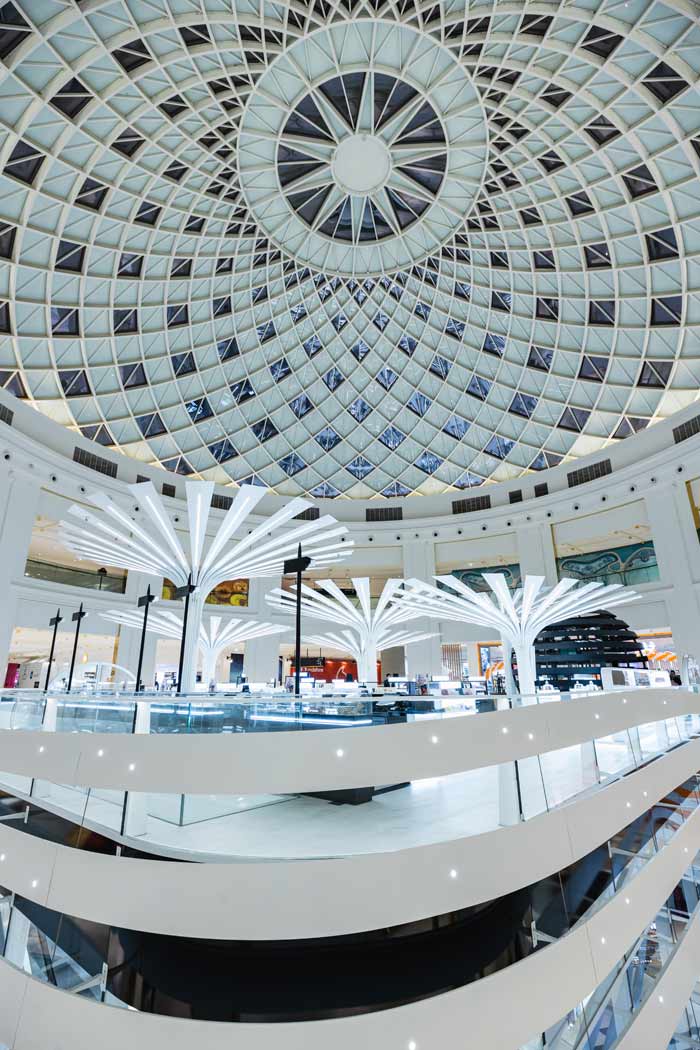 The store provides a special curation of beauty products with a selection of exclusive and selective brands ranging from makeup, fragrance, to skincare, haircare, and the newly launched home destination along with the retailer's love brand Sephora Collection.
This mega beauty space is the perfect destination for every beauty lover. From personalized welcoming stations to exceptional beauty services, Sephora is encourages memorable interactions with its visitors and awareness of its wide range of global and exclusive brands. Welcoming both men and women, Sephora has distinctly established a spacious area dedicated for men, alongside a first-of-its-kind grooming station to experience top products. Every destination features an innovative design which exhibits luxury at its highest level.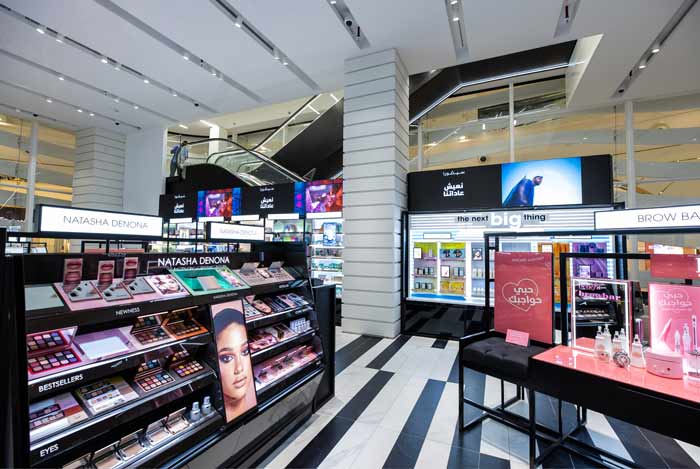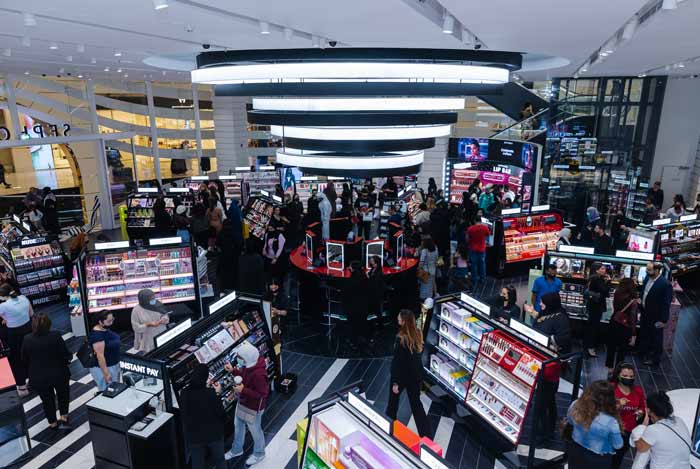 Once the floating bridges and doors of Sephora Vendome flagship store are crossed, each floor offers a unique experience with different atmospheres playing with light, geometries, colors, and perspectives. Along the journey, strong iconic elements are revealed, such as the giant chandelier at the heart of the store and the Sephorized palms at the terrace which provide shadow during the day and bring light during the evening. The architecture of this unique store is to create emotions which will be remembered.
Here is a tour of the store's exclusive experiences:
Grooming Bar
Dedicated for men, this standalone destination leads men to discover their next favorite beauty products whilst lounging in a lavish warm area that functions as a premium barbershop. This station also includes a waiting area for visitors to relax and access the internet.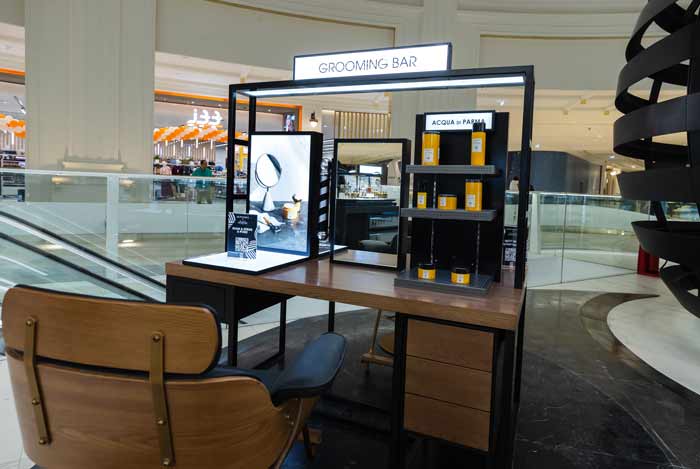 Fragrance Gallery
Dedicated to the most luxurious fragrances, this gallery enables customers to experience a wide selection of scents. Fragrance experts will be on hand to assist visitors in finding their next signature scent and gifts for their loved ones.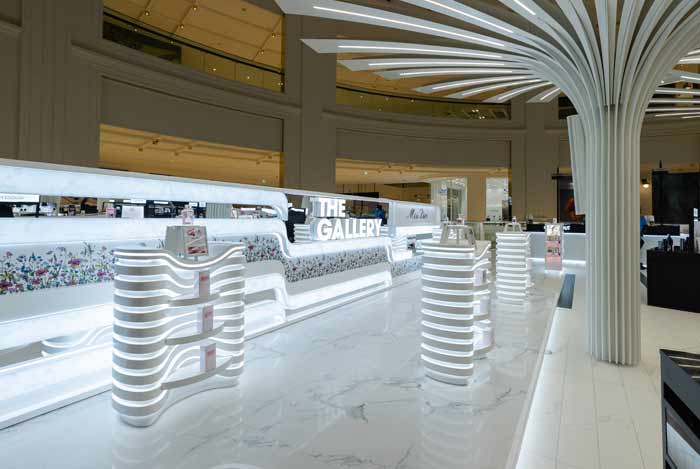 Home destination
Sephora introduces this NEW area with home offerings ranging from diffusers, candles, to fragrances. This destination will cater to all customers looking to tailor their homes with the latest novelties, bestsellers, and top picks.
Lip Bar
A wall devoted to lipstick lovers, this section provides an array of different shades. It invites them to enhance their knowledge of all newness and bestsellers, alongside finding which shades suit them best thanks to our dedicated beauty experts.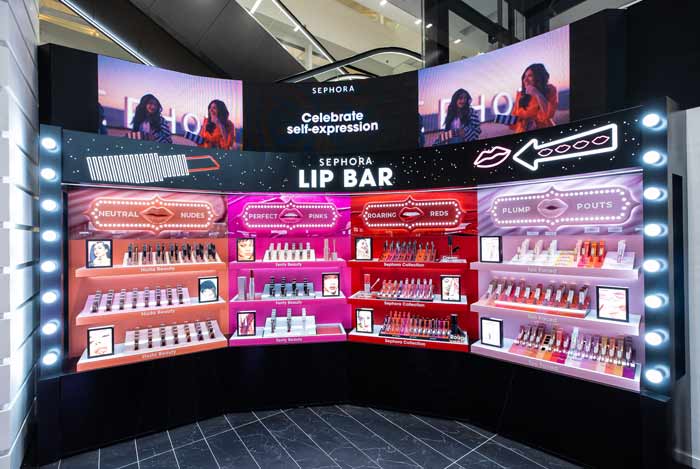 The Beauty Lounge
Introducing a first-of-its-kind beauty service boasting a private area catering to beauty lovers. This premium lounge features reclining chairs, a relaxing atmosphere, mini facials, and makeup application services. The visitors will be able to identify their skin solutions and have one-on-one skincare consultations with Sephora Beauty experts.
Beauty Hub
Considered as the heart of the store, the beauty hub provides customers a unique experience to discover, learn, play, and share whilst using all the digital tools developed by Sephora. Customers can also treat themselves to a complimentary 15-minute make-up session at the SEPHORA Beauty Hub, where they can personalize their experience with touch screen mirrors and entertainment facilities.
Click & Collect
Click & Collect consumers can go directly to the designated station to pick up their items without having to stand in line. This service was created to provide an easier shopping experience and eliminate the time spent searching for their products.