Brontouring: Between Tanning and Contouring
For a Radiant Complexion this Summer
Victoria Hidoussi - Madame Figaro
21-June-2022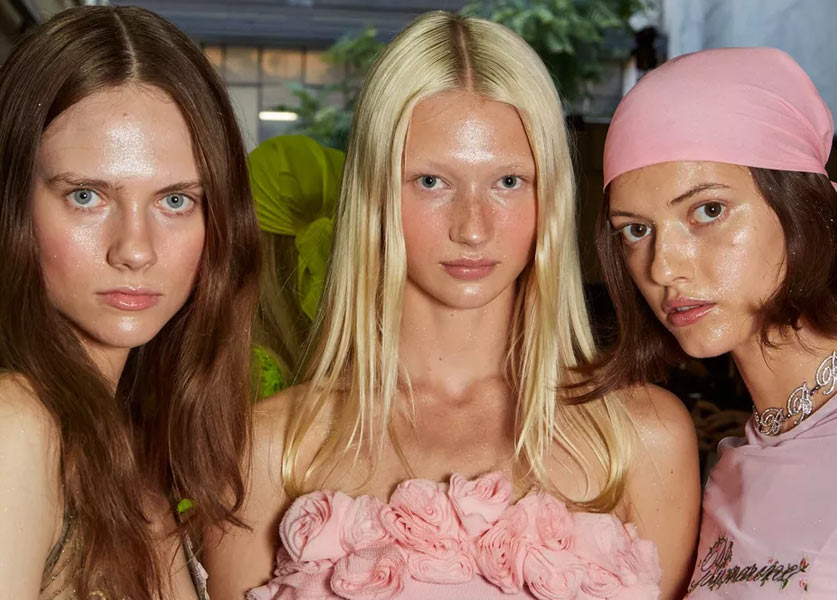 Brontouring is a two-in-one makeup technique that will give you a "back-from-the-beach" tanned effect, while sculpting your face in just a few brushstrokes.
Having over a million views on TikTok, this makeup trend shows us how to create a natural "sunbathing" effect on the face, without exposing yourself to hours of UV rays. A clever method that will allow you to sculpt your facial features in a flattering way.
The magic lies in using the "contouring" technique, but doing it with sun powder. Indeed, traditional contouring products are usually composed of cool undertones and a rather opaque matte texture, precisely because they are designed to simulate shadow in certain areas of the face. Nonetheless, bronzing powders are composed of warm undertones and often, shimmering particles that "illuminate" the skin. Combining the two products together can be a solution to give yourself a healthy glow, but the result will look sophisticated, even too worked.


A bronzed, sculpted complexion
Here are the steps you need to follow to create this "sculpted, chiseled, but also tanned summer look":
- Prepare a complexion brush and a powder or cream bronzer of a so-called "neutral" shade, barely darker than your natural skin tone
- Apply the product on the forehead, blending it towards the hairline
- Instead of drawing your contouring in the classic way in the hollow of the cheek, move on the top of the cheekbone and go up to the temple, just in front of the ear
- Glide over the mandibular line, then the bridge of the nose and the lip contours
- If you want the look to last all day, fix it with a clear powder
The technique is a great way to lighten up your summer beauty routine, while keeping your complexion effortlessly "bronzed". The ultimate validation, Mario Dedivanovic, Kim Kardashian's resident makeup artist and contouring king, endorsed this tip in the comments under Victoria Lyn's post. To your brushes!