Eva Longoria Masters Violet Shade on the Red Carpet
A Classy Leather Look
Alexander Peters - Madame Figaro
15-June-2022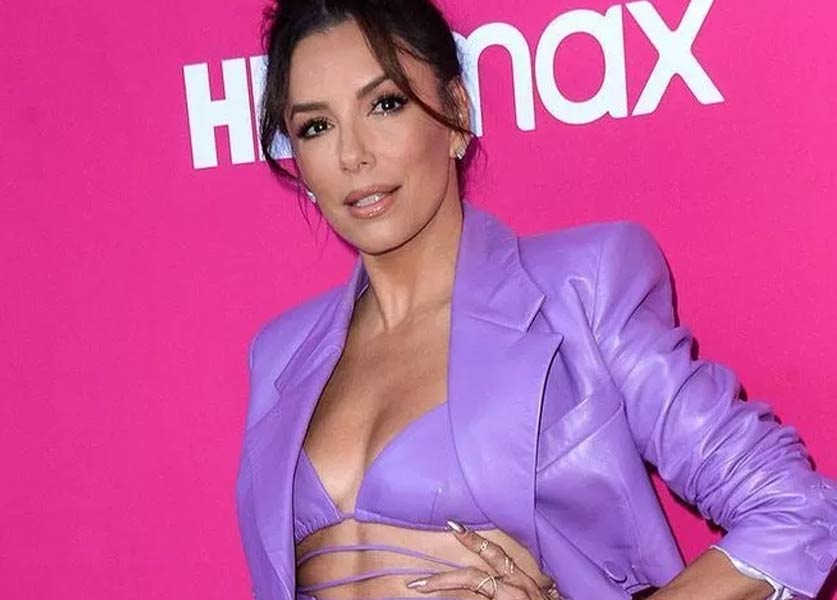 To attend the premiere of Gordita Chronicles, a uniquely funny coming-of-age series, American actress and producer Eva Longoria opted for a stunning color block outfit.
In each of her appearances, Eva Longoria surprises us with the choices of bold colors. During the Cannes Film Festival 2022, the actress went for fuchsia pink, orange acid and green. For her appearance on the red carpet of the premiere of the American comedy streaming television Gordita Chronicles, Eva Longoria added a new color to her fashion resume: lavender shade it is.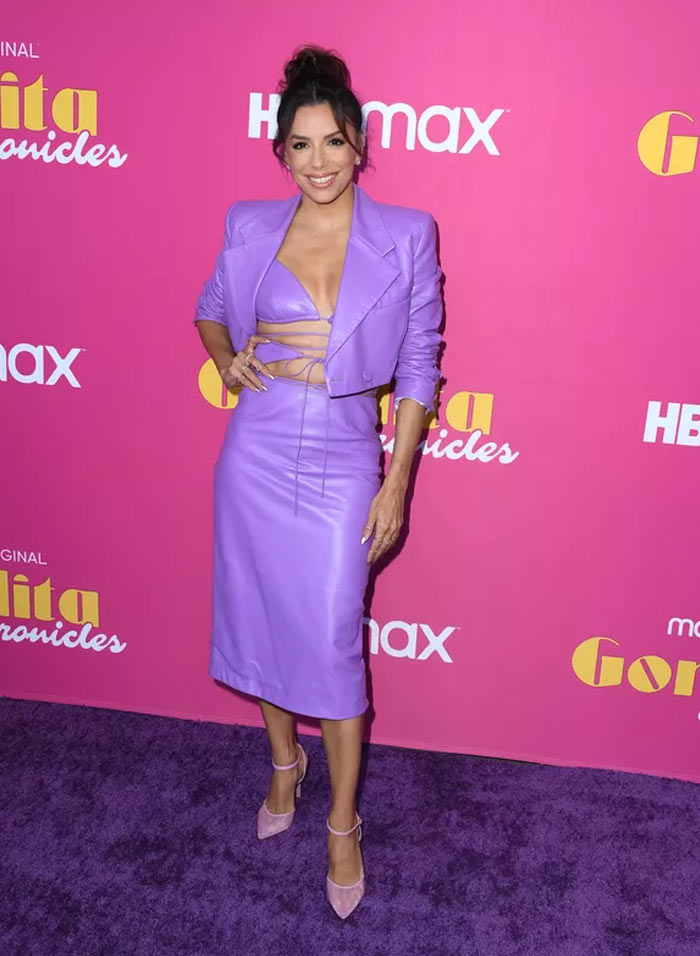 To mark her appearance, Eva chose to wear a leather suit designed with a lavender hue and signed Giuseppe Di Morabito. The color of the moment was worn by the American actress par excellence; she blew a wind of freshness on this special event.
The American actress has indeed opted for a reinterpretation of a timeless wardrobe for her red carpet moment. Not a pair of pants, nor blazer, but a high-waisted pencil skirt styled with a blazer that's designed with marked shoulders. We're not done yet. An ultimate addition to this unconditional choice: a leather swimsuit top with laces that revealed her skin