Masculine Vest, a Must This Summer
Mitia Bernetel - Madame Figaro
22-June-2022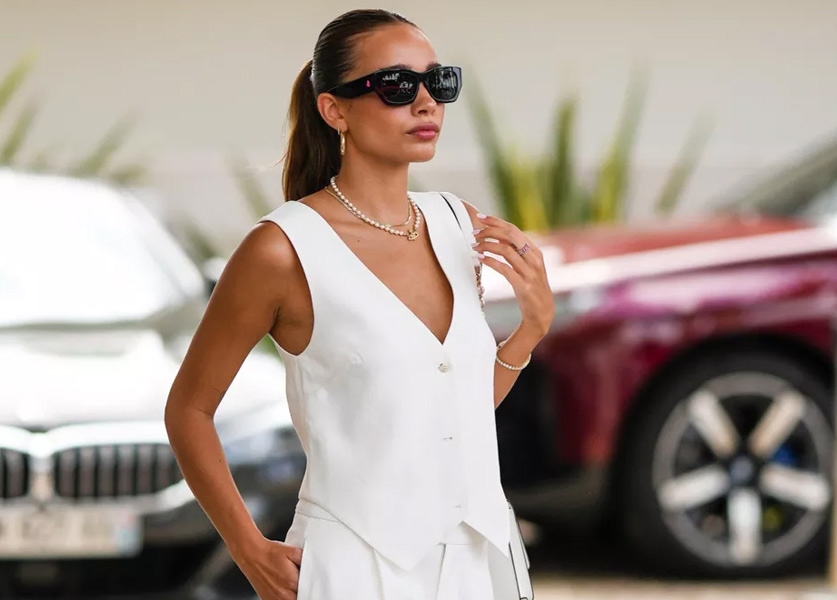 It's obvious that the masculine vest has made a comeback this summer. This classic piece can be worn in all circumstances, for an elegant and attractive look.
Becoming one of the fashionable trends this season, the masculine vest has been spotted on various red carpets, as well as on Instagram feeds. It's true that the word "vest" means a classic and formal look; however, the trend this year has made it more casual. Originally taken from men's fashion, the vest can be not worn as a suit, contrary to what we've been used to. Different brands like Max Mara, Schiaparelli and Gucci have created looks styled with vests, leaving us mesmerized with the whole outfit. Sandrine Kiberlain and Taylor Swift were among the celebrities who were seen in this trend.
Flappers subcultural is back
This classic piece reminds us of the Flappers subcultural, back in the 1920s, so you can't not miss such a meaningful trend. You can wear the vest alone, without a shirt under it, and style it with its matching wide pants.
You can also style it with a pair of sneakers for more casual look, or, on the contrary, with a pair of sandals or pumps for a more feminine appearance. You can definitely wear it as a vest suit with a blazer.