Balenciaga Selling Used Sneakers
Pushing the Limits of Destroyed Looks
Alexander Peters - Madame Figaro
12-May-2022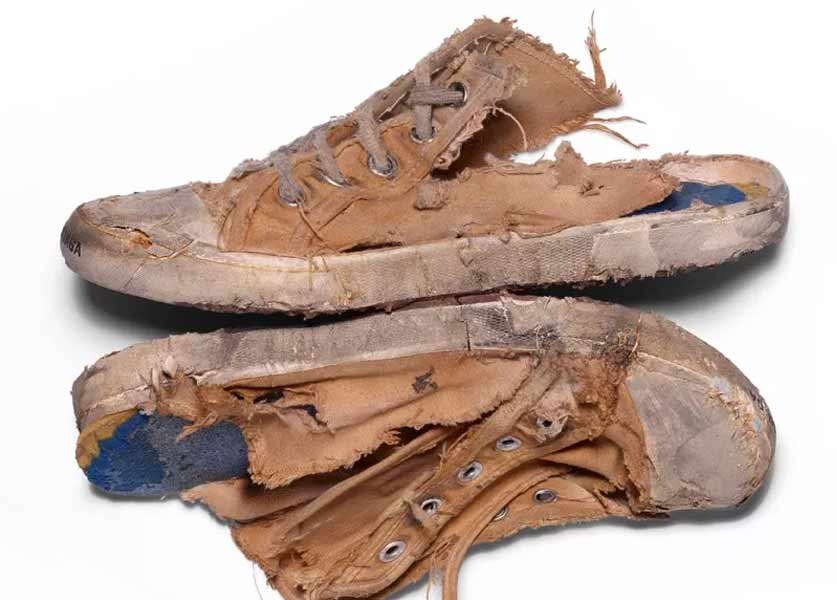 Pushing the limits of creativity, the artistic director of luxury fashion house Balenciaga caused a stir on social networks by unveiling a new line of sneakers: a whole collection of roughed-up sneakers taking trends to the house's creative world.
With every new collection, the house of Balenciaga knows how to promote its novelties. Fashion brand announced the launch of a new line of sneakers rather surprising, called Paris Sneakers; a capsule of shoes designed from aged canvas in several models, and extremely worn. Retooled classic designs that are holding attention.
Pre-worn look
The luxury fashion house chose this particularly worn pair to highlight three more wearable models, which will, in turn, be available for sale. Named Paris High Top Full Destroyed, the first pair is priced at €1450, comes in black and white, and is the most worn version of this line. Tears on the cotton canvas, tired soles and mention "Balenciaga" on the front of the sole ... An extra- destroyed look that remains nevertheless much more wearable than the images used for the campaign. Only 100 pairs of these shoes are available for pre-order on the website of the house. To complete the Paris Sneakers line, the brand went for two other models, also roughed-up. At a price of €495, they're available in a high top shoe version or a mule version.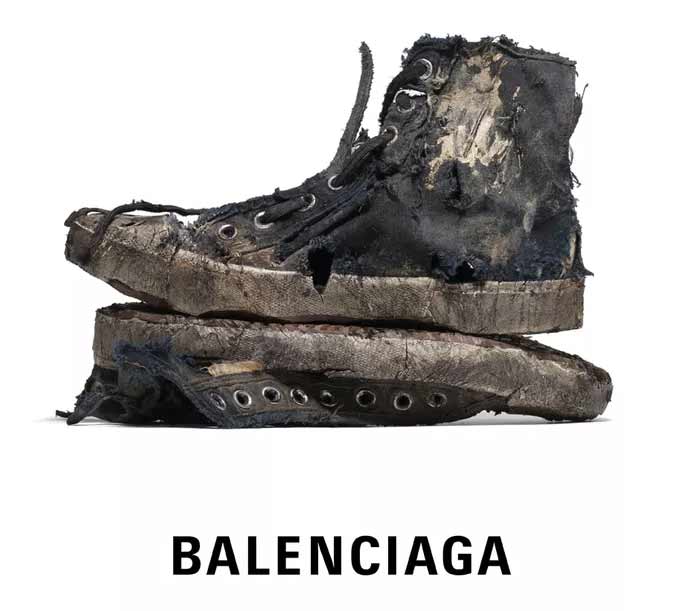 A campaign leading people to react
In order to stage this new model and operate the media buzz, the brand chose the photographer Léopold Duchemin to shoot the new line. The Paris Sneakers was therefore staged in a video, along with a series of portraits. The house pointed out that the still life photography of Léopold Duchemin shows that these pairs will serve as a lifetime accessory; a poetic metaphor for the passing of time.
As expected, the reactions on this new line on social networks are numerous and strong, showing the incomprehension of the launch of this pair. However, some supporters expressed their love for the sneakers line.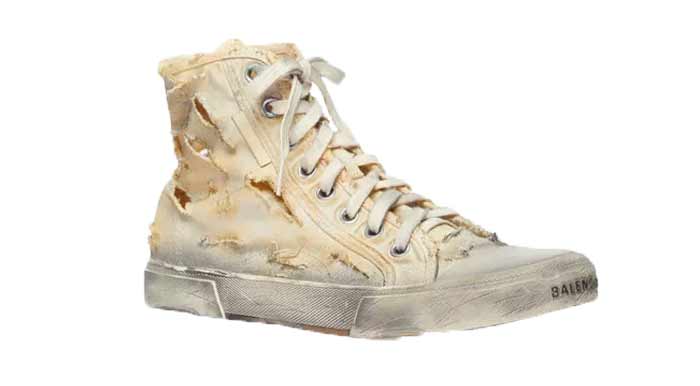 A worn wardrobe
Balenciaga is not the first fashion house to have explored the wear and tear of its collections. Moreover, this trend is also illustrated in the ready-to-wear: a pair of ton tights, a pair of jeans stained with grass, both signed by Gucci, etc.