Mouawad brings the extraordinary to the DJWE 2022
Rita Khoueiry
4-May-2022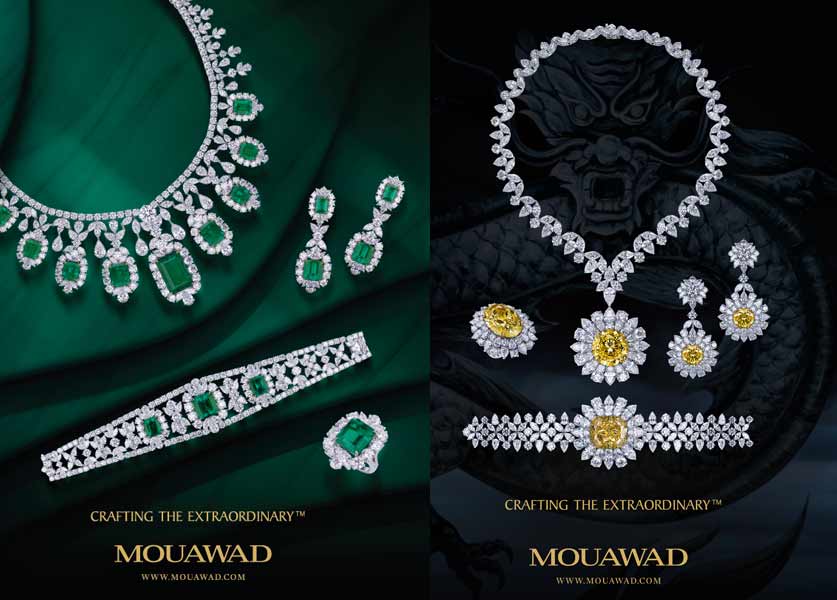 Beirut-founded diamond house Mouawad will celebrate on May 9th the occasion of the Doha Jewelry and Watches Exhibition (DJWE) 2022, by revealing the Mouawad Dragon Yellow and White Diamond Suite and the Regina Emerald and Diamond Suite. This is an opportunity for the jewelry house to showcase the extraordinary beauty and craftsmanship of its precious jewels. Guests at the DJWE will be given a rare opportunity to experience the legendary intense shimmer of this work of art in person.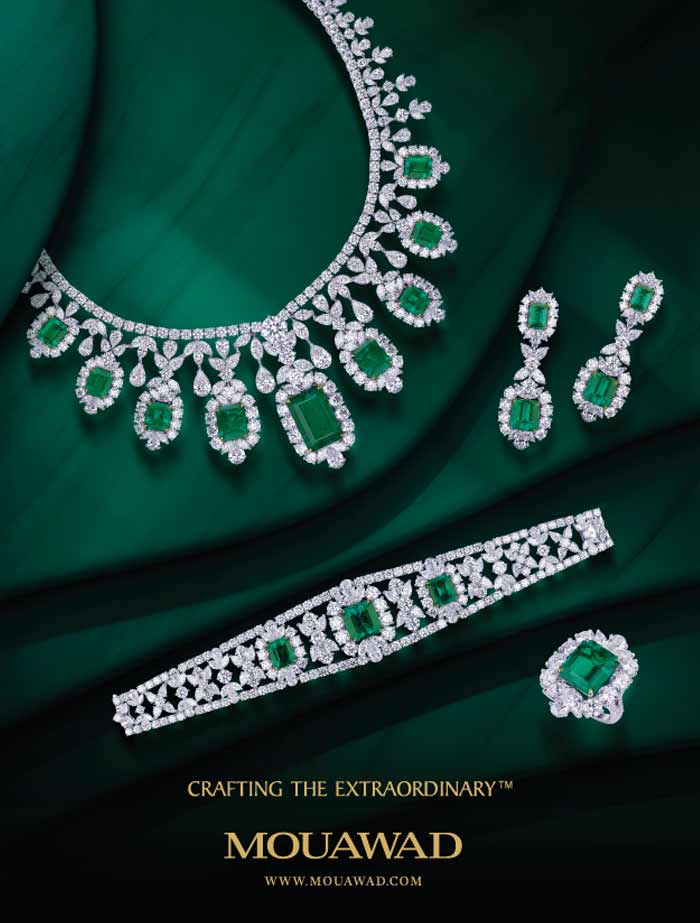 Composed of marching necklace, bracelet, earrings and ring, the Mouawad Dragon Suite has achieved worldwide fame with its centerpiece being the historic and unrivaled bright yellow color Mouawad Dragon diamond 54.21. Mouawad Dragon Suite is encrusted with five vibrant deep yellow diamond against a glittering backdrop of hundreds of brilliant diamonds.
Set of a necklace, bracelet, earrings and ring with 90.34 carat emeralds and 160.23 carat diamonds, the Regina Suite is expected to captivate visitors with an unforgettable presence and innovative flair. The best glory of the suite, literally and figuratively, is a 54.03 carat octagonal bright green Colombian emerald necklace surrounded by bright white diamonds of 95.43 carats that transforms into a crown.
Diamond house will be able to showcase an exquisite range of its extraordinary creations, meticulously designed and crafted by the brand's skilled team of experts. These include one-of-a-kind masterpieces and high jewelry handcrafted with the finest, most unique diamonds and colored gemstones. Mouawad will also be able to display boutique collections of iconic and glamorous jewelry crafted from 18K gold, platinum and set with diamonds, rubies, emeralds, sapphires and other colored gemstones.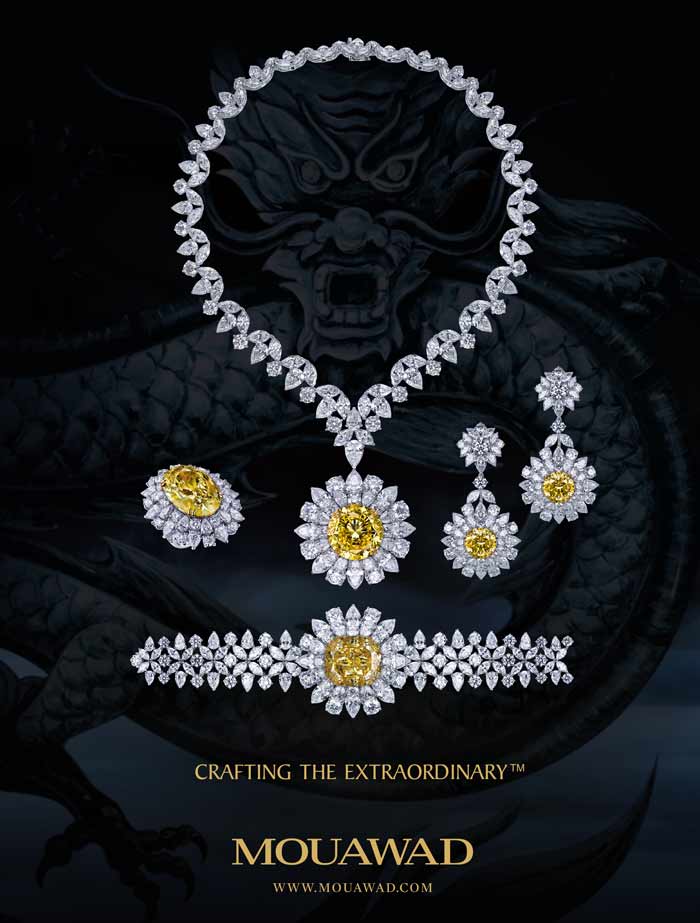 Moreover, Mouawad's luxury timepieces will be available to garner lots of admiration. Combining Swiss watchmaking traditions with the finest, most durable materials and sleek designs, watches collections will offer customers a choice of the most discerning luxury timepieces.
The DJWE is taking place from May 9-13 at the Doha Exhibition and Convention Centre, with Mouawad participating throughout the event at the Mouawad booth, located at Alfardan, Unit 4C.