Nour Arida Poses for Photographers in Cannes
The Secret behind Her Smile
Rita Khoueiry
24-May-2022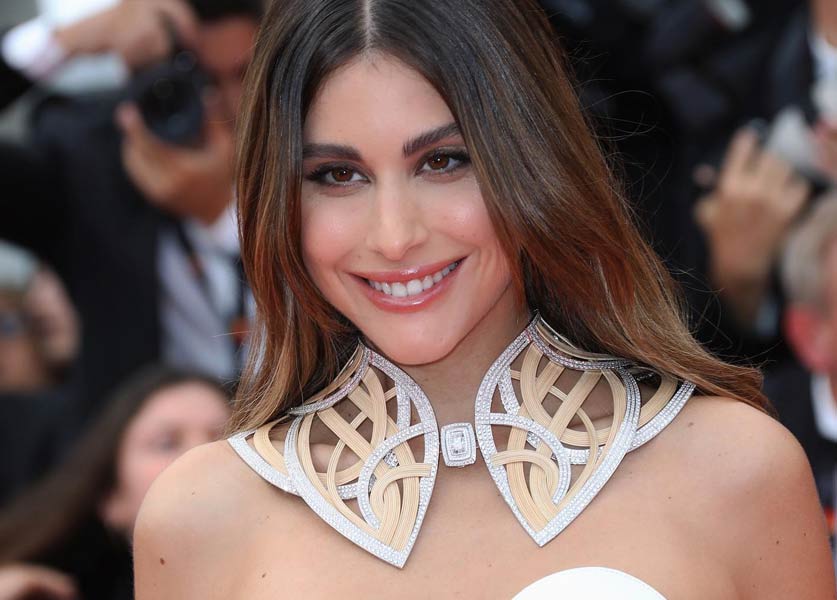 A cascade of looks walked on the Cannes Film Festival red carpet this year. Among the astonishing looks that caught our eye, Nour Arida's was one of a kind. The appearance of the Lebanese fashion blogger during the 75th edition of the International Film Festival was exceptional, and her smile to the cameras was intentional.
To walk the red carpet, Elite model wore an extraordinary white set signed by French luxury house Givenchy. Her look was composed of a simple strapless crop top with cutouts at both sides, and an elegant long skirt designed with a high attention to detail. When staring at the lower part of the suit, it looks like a mini tulle skirt was added over a long pencil skirt with a sheer end. Unique yet sophisticated, Nour's outfit is one of our favorite looks on the red carpet. The skirt was also designed with small cutouts, leaving a touch of broidery.

This is not everything. The shocking set was illuminated with a fascinating Boucheron masterpiece. On her Instagram stories, the model shared the details of this gem: Rotin Diamant Necklace was created with 369 diamonds, taking 2000 hours of craftsmanship. A stupefying piece of art that has left us speechless!
Did you ask yourself why Nour was smiling the majority of the time on the red carpet? Well, we have the answer.
As we're used to, the fashion icon posts a video of her little daughter Ayla every now and then, in which she gives her opinion about her mother's looks. In her latest video, Ayla told her mom that she always appears grouchy and serious in the pictures. So, she advised her, in a funny way, to smile to the camera and show some happy expressions.
Making us laugh every time, Ayla is the secret behind Nour Arida's smile on the red carpet. We're waiting for her opinion on her mom's latest look to see if she's satisfied with her performance.