Karen Wazen Stunning Looks in Cannes
Rita Khoueiry
23-May-2022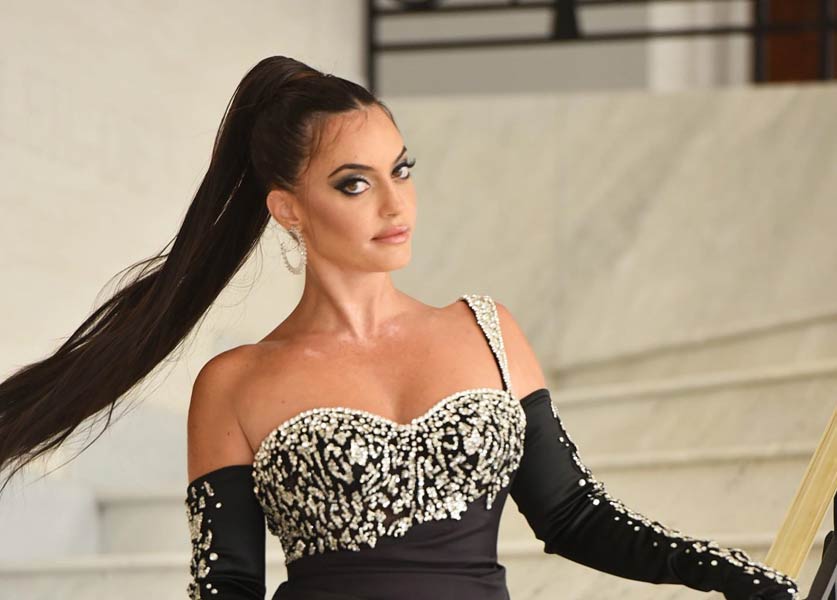 Influencers and beauty creators have always been our style inspiration. Sharing their collaborations with famous brands on social media, they mirror the popular fashion trends during certain seasons.
One of the international star icons who love sharing their trendy outfits on social platforms is Lebanese Karen Wazen. Founder of her own brand Karen Wazen Eyewear, the working mother has never failed to mesmerize us with her amazing looks during events, collaborations, or even on casual days. Based in Dubai, the digital influencer takes her followers on fashion adventures: everyday, we discover something new on her Instagram stories. Her three children also appear on her Instagram account, leaving a touch of good humor on her feed.
This year, accompanied by her supportive husband during her trip to the French Riviera, Karen Wazen appeared in different gowns, each designed in a unique way. We collected her four complete outfits in this article, so you can have a look.



Karen Wazen standing out in a pastel green gown
To attend the gala of The Global Gift Foundation in Cannes, fashion influencer Karen Wazen opted for a floor-length pastel green dress designed with pleats on the bustier and the skirt, along with a high flattering slit. Designed by Lebanese Elie Saab, this gown was detailed with soft feathers, same color as the piece, on the off-shoulder bustier and the long sleeves. Her outstanding look was complemented with jewelry signed by Messika.
The Lebanese blogger glowing in midnight blue
As we all know, Karen Wazen was chosen to be the first Middle Eastern face of Roberto Cavalli new campaign. To celebrate this collaboration, a dinner was set up in Cannes. The fashion muse was seen wearing a breathtaking midnight blue dress signed by Fausto Puglisi. This mermaid piece had been adorned with dazzling silver sequins, which made Karen look fabulous. Sheer parts were added to the dress, making the star appearance more attractive.



Karen Wazen in black on the red carpet
To mark her appearance on the Cannes Film Festival red carpet this year, the Lebanese influencer went for a long black dressed signed by Roberto Cavalli. Designed with one strap, the full black gown was adorned with silver detailing on the bustier, giving Karen a glamorous look. Moreover, to make the look more flattering, the dress was designed with high slit, along with a long train. This dress was complemented with long black gloves also designed with silver detailing.


Wazen in another marvelous black dress
Celebrating women in Cinema at the Red Sea Gala, the fashion icon opted for an off-should black dress signed by Carolina Herrera. An eye-catching piece created in a ruffled mermaid design. Its voluminous end was adorned with giant 3D white flowers. The look was complemented with unique jewelry from Messika.