Pomellato Unveils Diamond Nudo Solitaire
Vibrantly Bright Iconic Ring
Rita Khoueiry
15-June-2022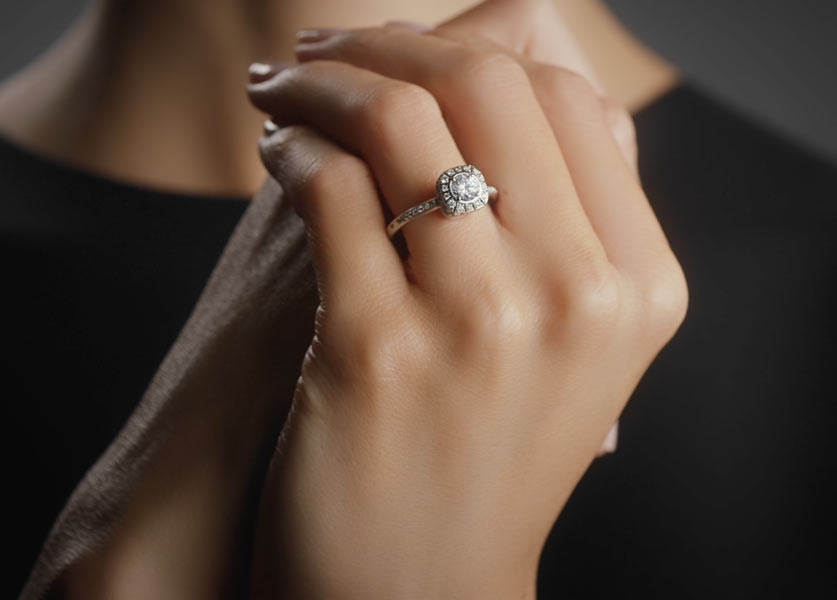 Milanese Maison Pomellato, the first brand to introduce the prêt-à-porter vision into the world of jewelry, celebrated the 20th anniversary of its most-loved collection, Nudo, in an exceptional way. The Italian jewelry brand mirrored its singular vision of the diamond ring in the new Nudo Solitaire; an all-white masterpiece honoring the twenty-year journey of continued success and a rainbow of color gemstone options.
Charming and totally crafted in an unmistakable and iconic style, the Nudo Solitaire performs a magical twist and explores the shimmering glamour of white diamonds in a distinctive way. The ring was made in Fairmined white gold, a certified source of gold direct from artisanal mines in South America, while diamonds were sourced from certified suppliers.


The Nudo Solitaire was designed with a 0.5-carat central diamonds, surrounded by more than 60 diamonds. The dazzling effect preserved the iconic shape of the Nudo gemstone cut. The fine jewelry label is known for its mastery in diamond setting, and the way diamonds were set into this ring did not fails to impress us. Diamonds were set into a smooth halo around the central 0.5-carat diamond, seamlessly giving way to a glittering pavé. The band of the ring was also brightened with a row of diamonds; a glamourous detail adding to the new design.
There is no doubt that the Nudo Solitaire could be an unconventional engagement ring, or just as happily add a dose of high-carat luxury to a Nudo ring stack or slip onto the finger as a delightful right-hand ring. This creation once again dares to be different, and confirms the enduring success of the iconic concept that continues to be the Italian jewelry brand's signature collection.