Marion Cotillard Attends Chanel Dinner for the New "1932" High Jewelry Collection
Celebrating the 90th Anniversary of "Bijoux de Diamants"
Rita Khoueiry
5-July-2022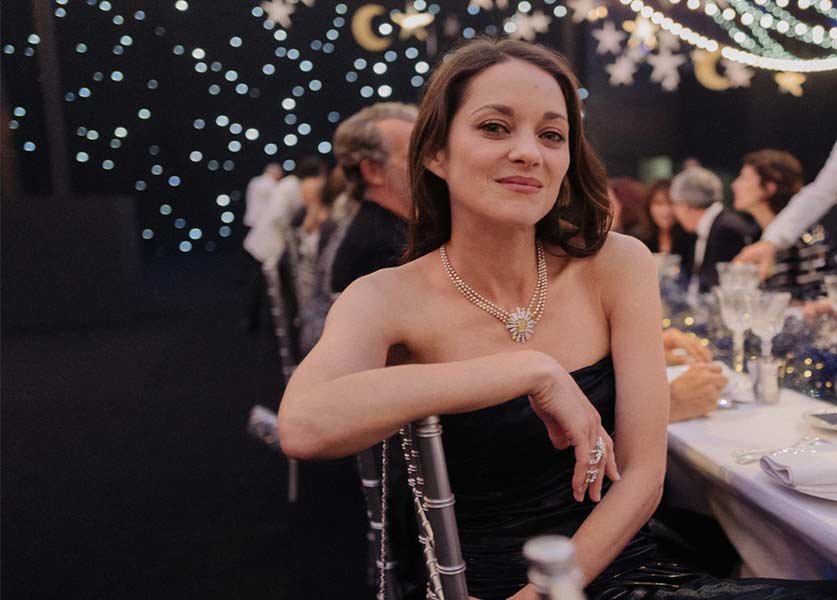 To celebrate the 90th anniversary of the "Bijoux de Diamants", House of Chanel held an exclusive dinner at the Grand Palais Ephémère. This collection is known to be the first and only High Jewelry collection created by Gabrielle Chanel. Today, the French house unveils its new "1932" High Jewelry collection.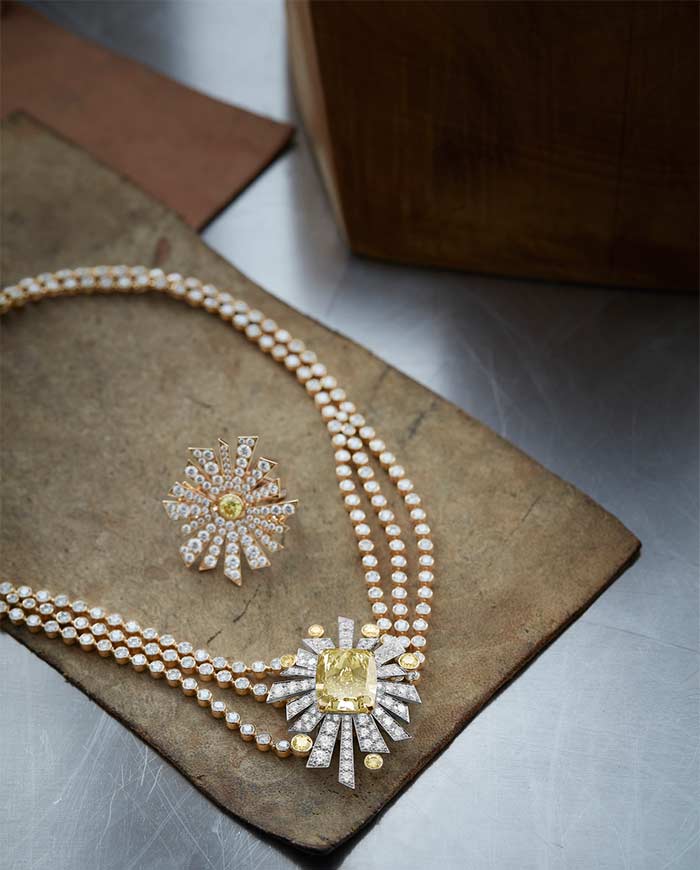 Film producer and actress Marion Cotillard, who is also Chanel ambassador, attended the launch dinner for the new collection in a black iridescent jersey dress. She was was wearing two of the latest creations of the Maison: the "Soleil 19 Août" necklace and the "Comète Infinie" ring.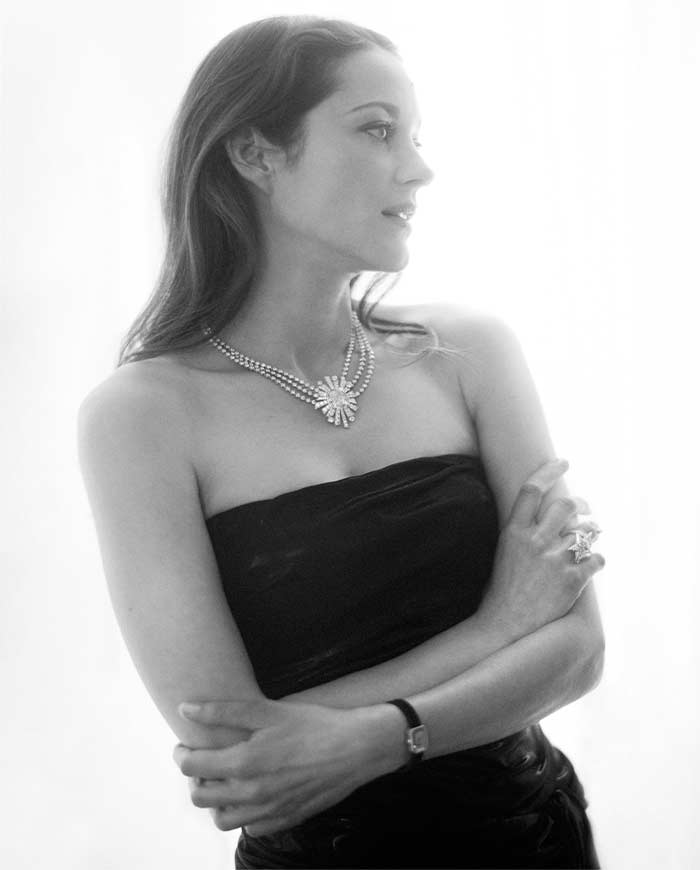 "The Chanel "1932" High Jewelry collection evokes art and emotion for me. The House has literally reached for the stars! Sometimes, in a collection with so many pieces, there are some that we like more than others. Here I find them all sublime, breathtaking. Like art, this collection is penetrating," declared Marion Cotillard.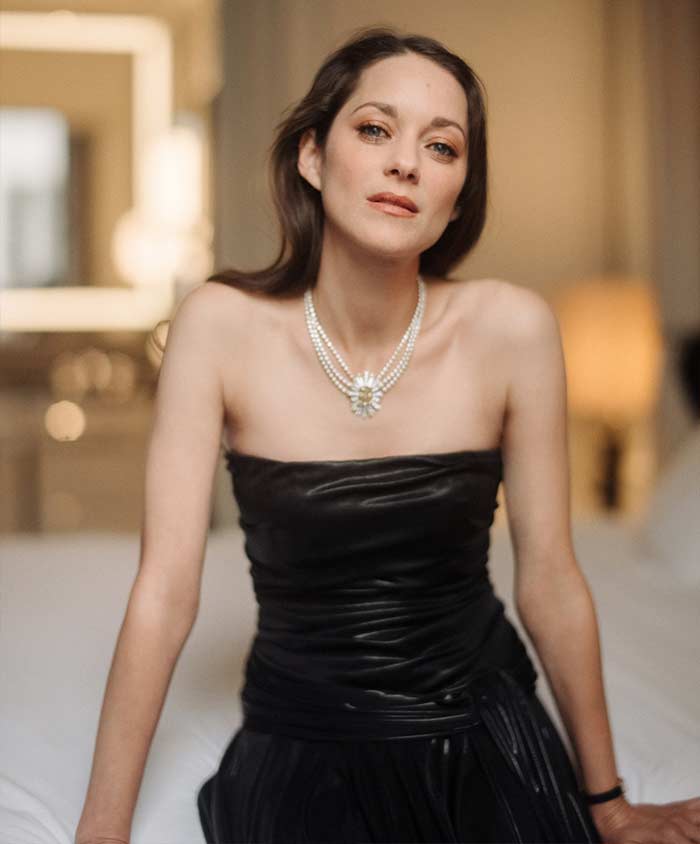 In white and yellow gold set with white and yellow diamonds, the "Soleil 19 Août" necklace features an extraordinary Fancy Vivid Yellow cushion diamond weighing 22.10 carats. The ensemble can be detached and transformed into a ring.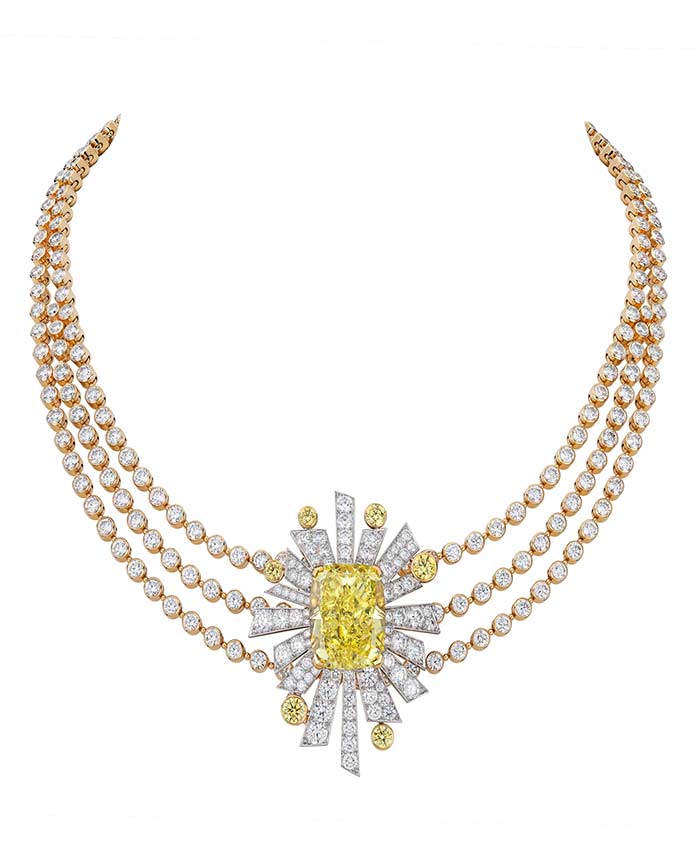 The "Comète Infinie" ring, set with 5.61 carat Fancy Intense Yellow diamond as its center, wraps around the finger like a shooting star.
The sun motif with the yellow diamond can be worn: on the necklace, the ring, or on its own as a brooch. When this motif is removed from the necklace or the ring, they can be worn on their own.