Latest Iconica Collection Mirrors Contemporary Milanese Elegance
Fashionable Necklaces, Earrings, and Bracelets
Rita Khoueiry
28-June-2022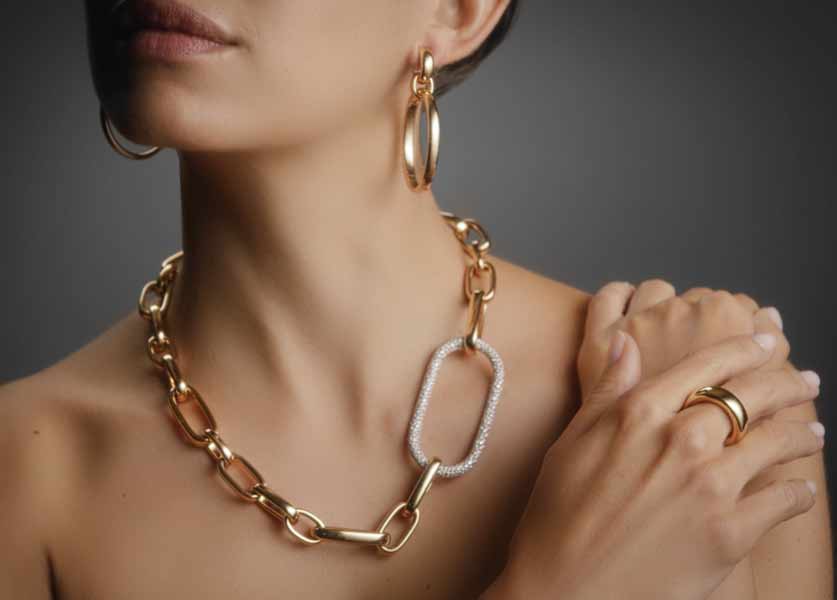 First global luxury Italian fashion fine jeweler Pomellato has left us mesmerized with its latest designs added to its iconic collection Iconica. With chains being at the heart of the most-loved collection, Pomellato exudes the future in an effortless style.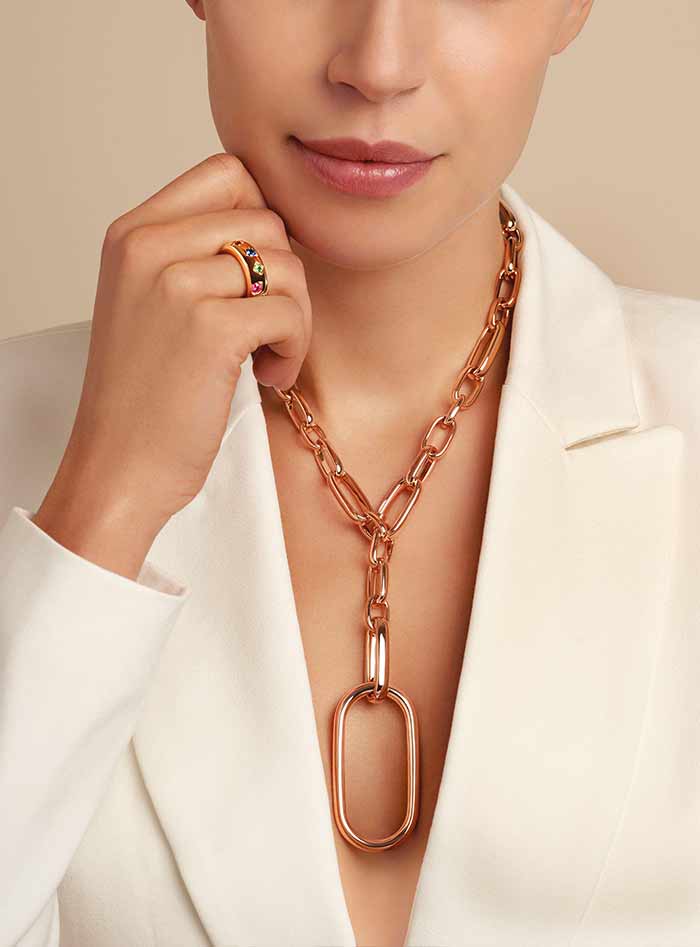 Caring for women, the ethical jewelry brand is known for its versatility, and in its newest additions, this hallmark was remarkably found. Iconica offers two distinctive necklaces and bracelets, along with matching earrings in rose gold that are cutting-edge yet easy to wear every day. Silky to the touch, the daring designs have made Iconica the by-word Milanese elegance and minimalist sophistication. Large volumes and asymmetry are found in the different shapes and sizes of the links that present a fashionable twist on the classic chain jewel.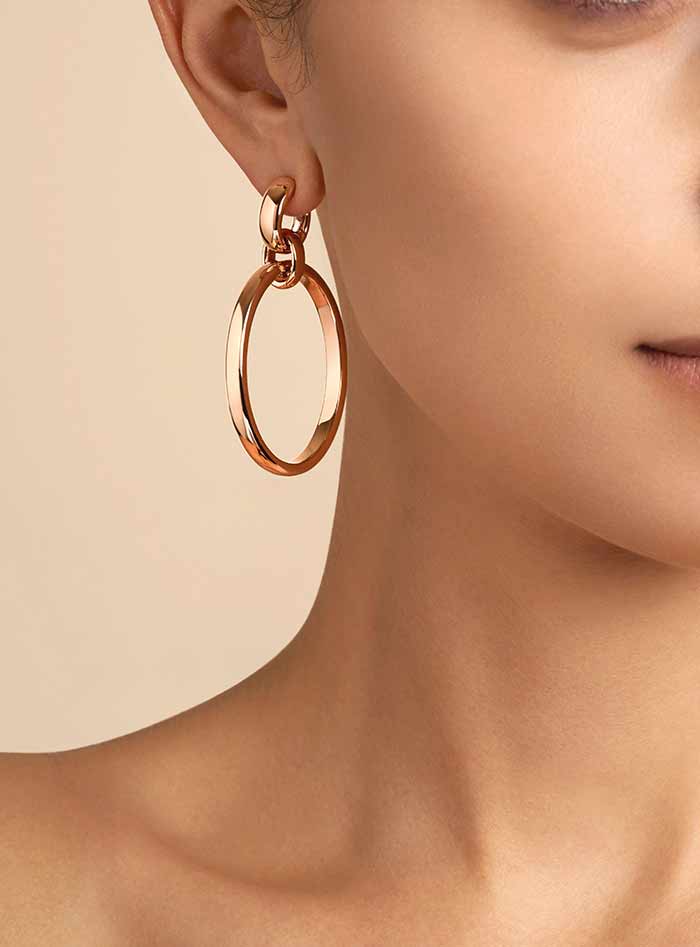 The necklace can be worn as a Y-shape lariat with the oval as a pendant or as another link in a long sautoir, and this thanks to the smaller link with a concealed clasp. The shorter version is designed with a large link set with more than 400 diamonds.
Each design is completely made by hand in the Casa Pomellato atelier by master goldsmiths who start creation by smelting the unique gold alloys through to final polishing. In these Iconica jewels, diamonds glide smoothly across the polished surfaces as naturally as freshly fallen snow.
Iconica's bold new collection highlights Pomellato's prowess in creating new designs crafted with respect for its heritage, as well as planet.