Louis Vuitton 2023 Cruise Show in San Diego
Infinite Sky and Mirror Sea
Mitia Bernetel - Madame Figaro
16-May-2022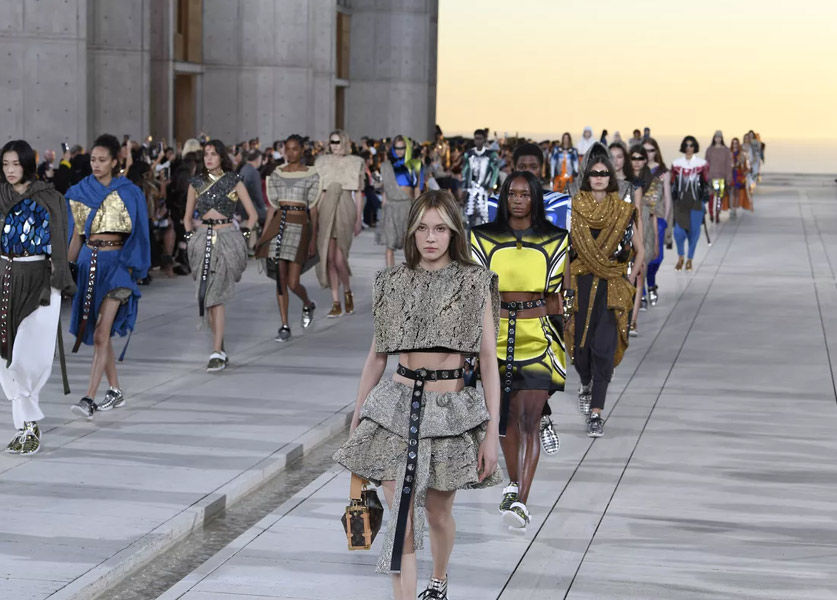 In the heart of a brutalist monument in California, Nicolas Ghesquière unveiled a dazzling futuristic collection, a vehicle for his thoughts on the future.
Louis Vuitton's 2023 Cruise has chosen to land on May 12th at the Salk Institute of Biological Studies in San Diego, under a lunar twilight atmosphere. Nestled in a monument of Brutalist architecture by Louis I. Kahn, this cutting-edge research center had been chosen as the setting for the equally radical collection. A metaphor for the "enlightened minds" it houses, this dazzling promontory brings to life the creations of Artistic Director Nicolas Ghesquière, which are also oriented towards light.
A collection taking us into the stars
Under the sky of San Diego, the French brand has showcased silhouettes of stellar nomads, draped in plush fabrics. Caressed by the rays of the golden hour, the metallic jacquard textures has revealed all their depth. Magisterial, these first passages gave way to modern silhouettes with futuristic and even urban notes: square crop top with marked shoulders, haughty hood, baggy pants with leather inserts and belt worn at the waist. A Dune-like repertoire where the poetry of draped linen is combined with the metallic hardness of leather, as if borrowed from the cabin of a spaceship. The look has been cut to join the galactic deserts as the skateparks of Los Angeles.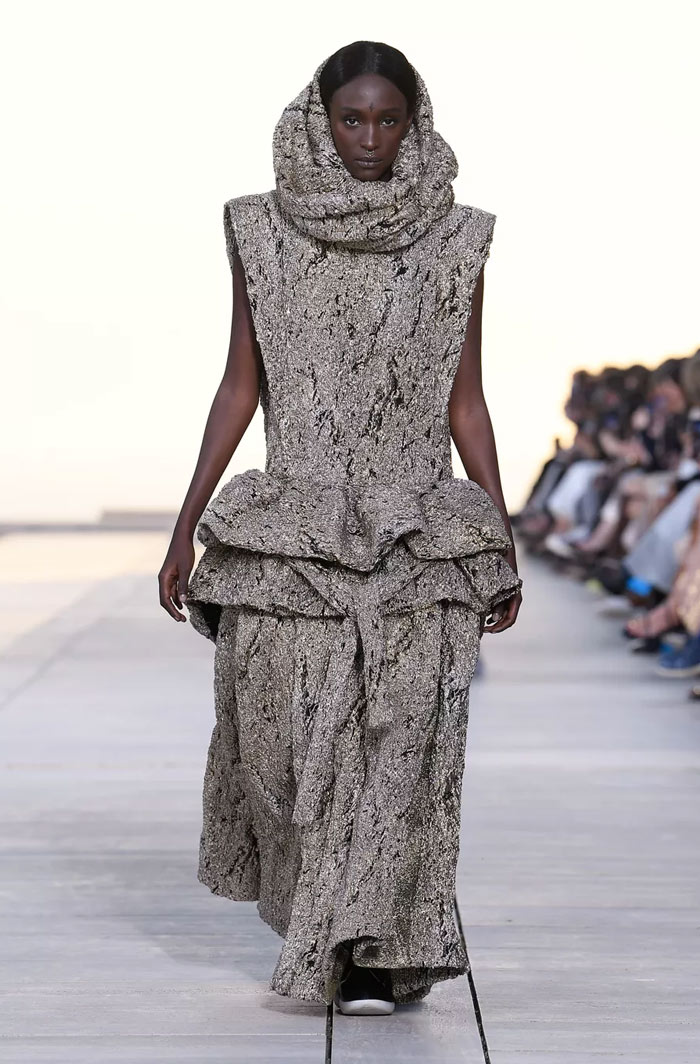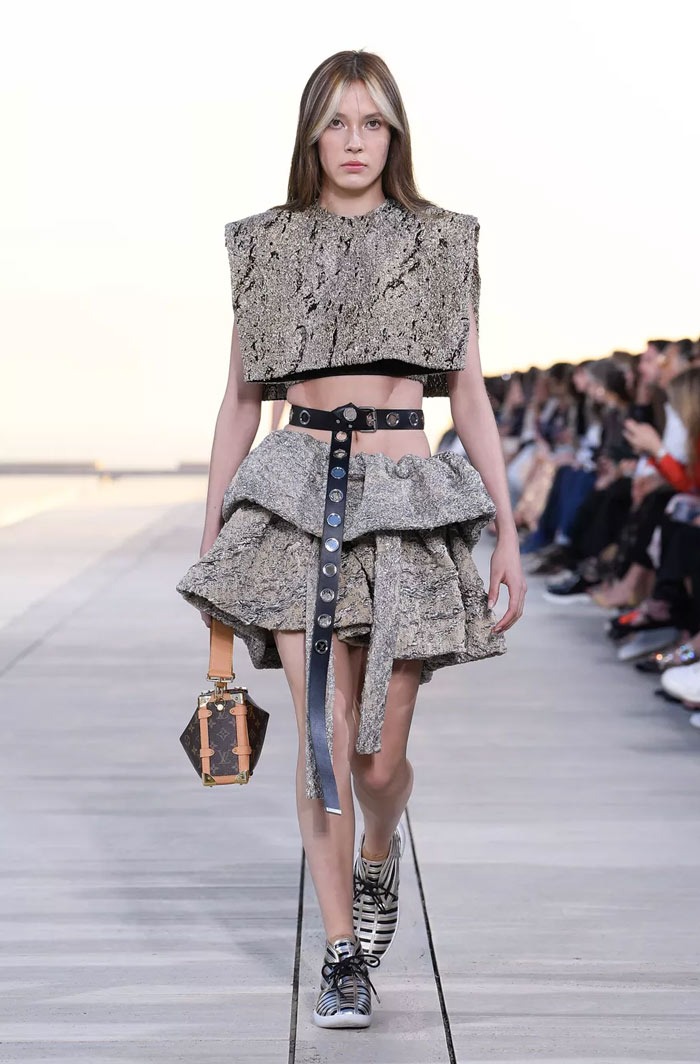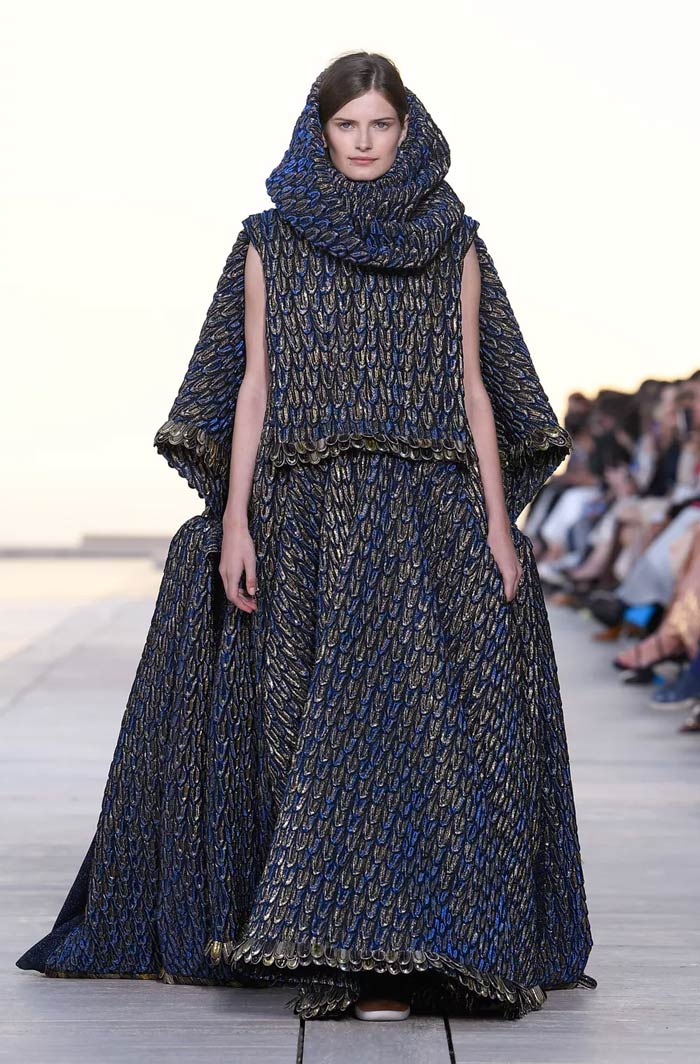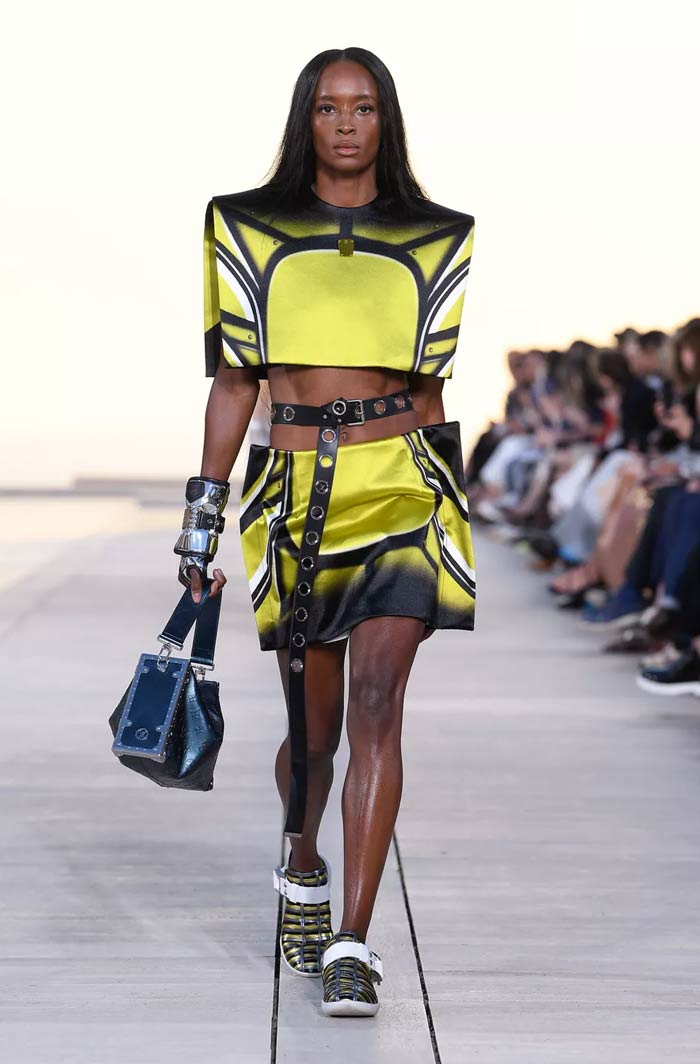 A golden age
Fashion brand Louis Vuitton explored a certain idea of futurism with its 2023 Cruise, in dialogue with the elements, in conversation with its environment; an ecological message that the house does not miss an opportunity to convey. The artistic director walked the red carpet surrounded by the muses of the house, all dressed in outfits already worn in the past, like Emma Stone and her wedding dress. But he also defends the idea of a more inclusive fashion, by making the model activist with golden prostheses Lauren Wasser, amputated both legs following a toxic shock. Nicolas Ghesquière's message is clear: his fashion is moving towards a bright future. A real coup d'éclat.