Three Golden Rules for Finding Perfect Foundation
Le Petit Club - Madame Figaro
17-May-2022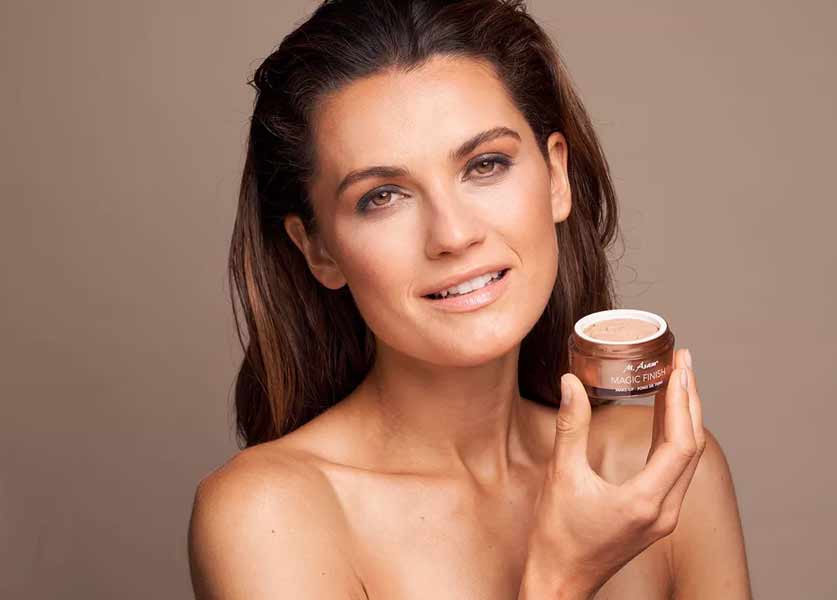 If you're searching for the beauty product that is the key for a successful makeup, foundation it is. However, choosing what suits your skin best is a must. Mineral, fluid or compact, here are our best tips to find the foundation that will promise you a perfect look.
Choose the right texture for your skin
To choose the foundation that goes with your skin, you must first take your skin type into consideration.
- If you have a
dry skin
, opt for creamy or fluid textures that are easy to apply and contain a moisturizing
ingredient
.
- If you have an
oily skin
, go for mattifying textures such as pressed powder.
- If you have a combination skin, choose between a fluid, compact, powder or mousse
foundation
, just like normal skin types.
Find the perfect shade
Nowadays, all make-up
brands
offer their products in about twenty, or even more, shades, to get as close as possible to all
skin tones
... You're therefore responsible to find the one that suits your complexion best. It's preferable not to rely on testing the shade on your wrist; we advise you to apply it, with a
brush
or a finger, on the side of your jaw, an area that is neither too white nor too exposed on your face. In case you don't really know where to start, take a
look
at your veins. These will indicate whether your undertones are cool, warm or neutral... So, if your veins are purplish, it means your undertones are cool and you should go for pink shades:
- If they are
green
(warm undertones), opt for a foundation with golden shades.
- If they are
blue
veins (neutral undertones), go for a beige
foundation
.
In case you're lost between two shades, we advise to go for the lighter shade.
However, for those who do not like to try all this process, there is a magical product. The German brand "asambeauty" has launched a
product
, which has quickly become a bestseller of the house: the foundation mousse MAGIC FINISH Mr. Asam. What makes it special? Once applied, this mousse melts and adapts perfectly to your skin color, promising a
beautiful
unified complexion. A real revolution, ensuring the most natural look.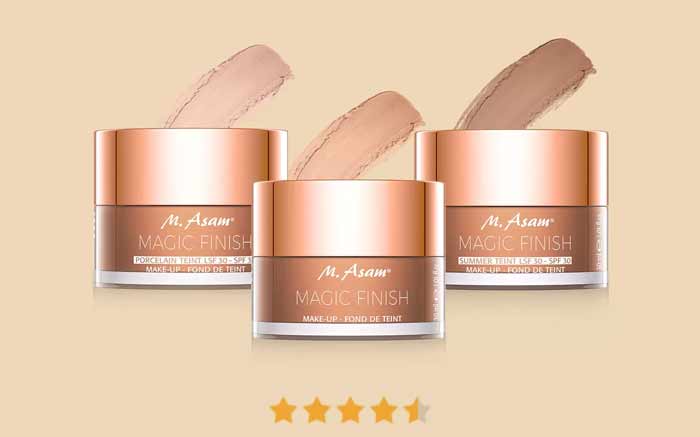 Determine the desired coverage
Once you've decided on the
texture
and shade, all that's left to consider is the composition of your foundation; the final touch of radiance!
- If you want a
natural glow
, a light coverage, "second skin" effect will be sufficient. Estée Lauder's Double Wear mattifying and sebum-regulating foundation. Enriched with hyaluronic acid, it promises
fresh skin
all day long. Too Faced's Born This Way is also a must-have in this regard.
- If you have a lot of small imperfections that you want to cover up, go for a foundation with good coverage, which will reduce the appearance of pores. Clinique's Anti-Blemish Solutions
foundation
and
Lancôme's
Teint Visionnaire, enriched with Vitamin CG, will be the perfect choice. However, our ultimate favorite is the MAGIC FINISH Mr. Asam Foam Foundation from asambeauty. In addition to adapting to your skin color, this 4-in-1 product erases
dark circles
, mattifies the complexion, along with blurring
redness
,
wrinkles
and other pigmentation spots.