Hermèsistible, a Taste of Color
Rita Khoueiry
18-May-2022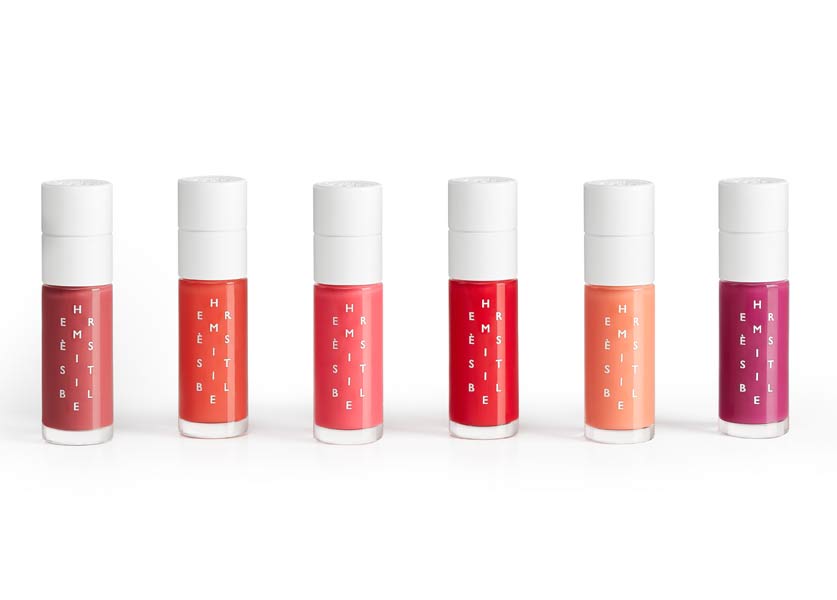 With its aim to transmit the savoir-faire of excellence, French brand Hermès has mastered the fashion-to-beauty shift, especially with its new collection Hermèsistible. Hermès Beauty has created a sensory range of lip oils to provide your lips with softness, fragrance, and color. If you want to add a touch of shine and care to your lips, choosing one of the six scented novelties of the brand is a must; an oil formula that will nourish, protect, and hydrate your lips.
The Hermèsistible collection has been created with care to offer your smile a splash of radiance, with flavors and scents that awaken your senses.


Colors, Scents and Flavors
French brand Hermès Beauty did not want to invent a simple and boring range of lip oils; therefore, it went for a lip product filled with outstanding scents: the joy of plump fruit picked in an orchard, the flavor of its freshly squeezed juice, the faintly acidic nectar of a sun-ripened pomegranate…
Hermèsistible is distinguished with a colorful and uplifting palette; each fragrance in a shade: fresh pink, sparkling purple, spiced rosewood, sunny coral, crisp red, and light-filled beige.
Composed from 97% of natural ingredients, the Hermèsistible formula leaves a protective, nourishing film on the lips, maintaining and boosting hydration. Your lips will feel soft with the highly comforting oil texture and brilliant shine.
Each fragrance compromises a high concentration of precious sandalwood; a "liquid gold" that balances the fruity notes. Additionally, the composition of the background note consists of arnica, providing a sensory six-fragrance palette.
• Rose Kola: sparkling and invigorating accords of lime, ginger and cinnamon with notes of matcha tea for an elegant pink with soft hints of spice.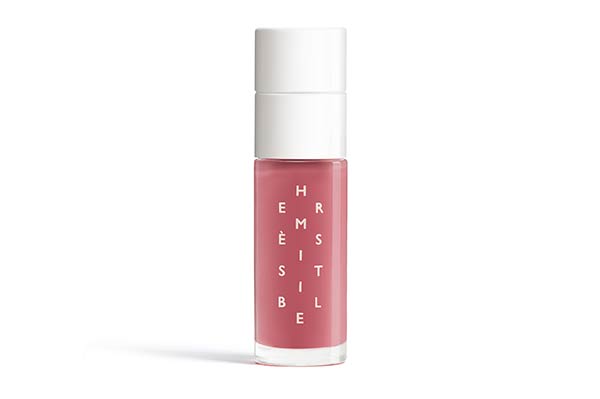 • Pourpre Camarine: the darkest and most intense, an almost blue pink with multiple facets that bursts in the mouth like dark-colored berries. A vibrant and fruity deep purple shade borrowed from the crowberry.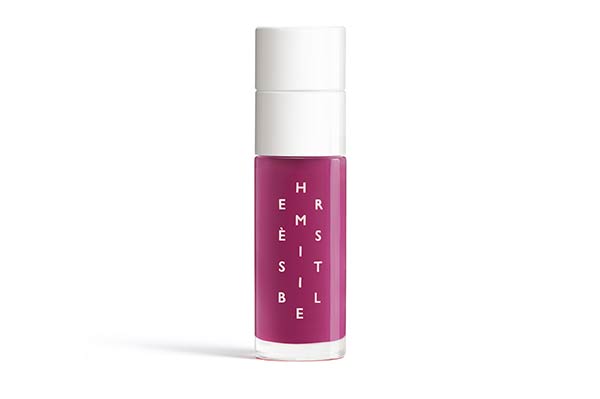 • Rose Pitaya: the succulent flesh of dragon fruit in the light of dawn, a harmonious and soft velvety pink combining freshness with indulgence.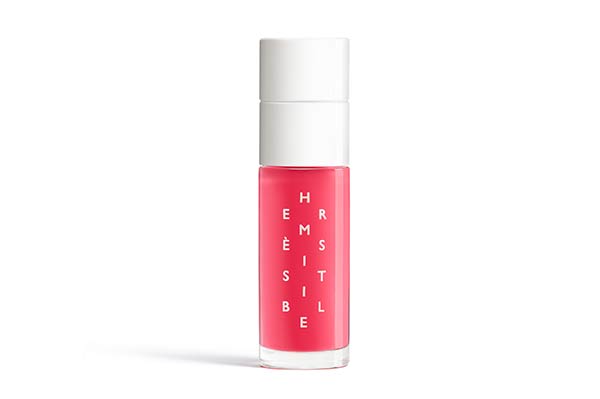 • Corail Bigarade: coral drenched in bright sunlight, fresh and soft, like the pulp of bitter orange. Enveloping yet energizing, the nasturtium-colored freshness of a cloud scented with orange blossom.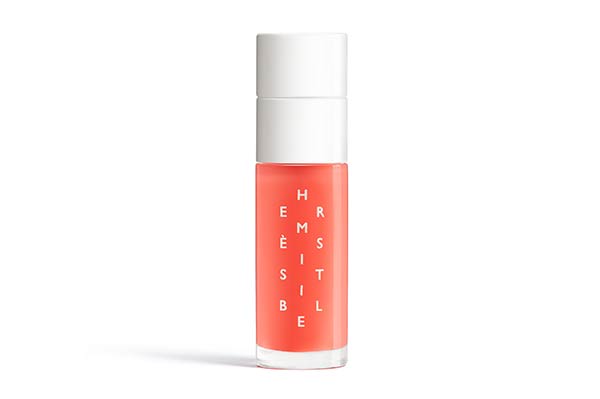 • Rouge Amarelle: little bursts of deliciousness, the sharp, sour ones from a basket of cherries in a poppy field.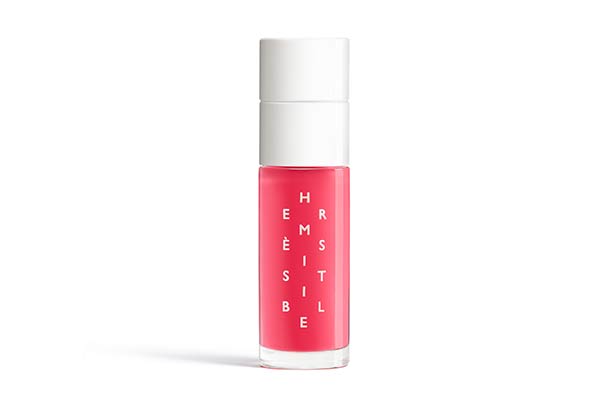 • Beige Sapotille: a soft, sweet beige illuminated with a hint of orange, echoing the rich, caramelized flesh of the tropical sapodilla fruit. The sun's rays on hot sand.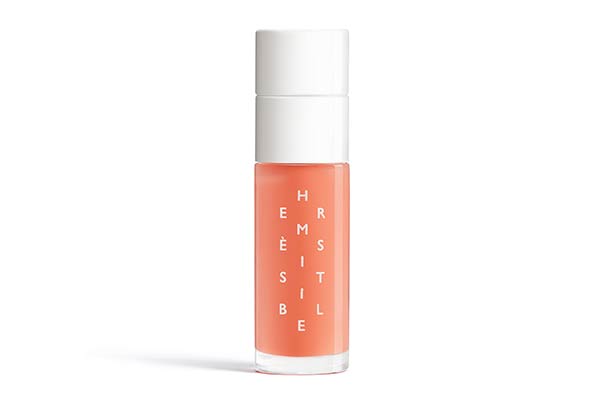 Director of Creation and Olfactory Heritage for Hermès Christine Nagel explains that "Hermèsistible is the known unknown, an enchanting and reassuring surprise. Through these color-scents, I have sought to share memories and emotions, without regressing into the past. I have sought to combine intuitively the notion of extreme quality with pleasure, to express both joy and comfort."


Between Play and Re-creation
Creator of Hermès Beauty objects and Creative Director of Hermès shoes and jewelry Pierre Hardy wanted to create and new object full of joy and energy. Therefore, in order to reveal the boldness of each color, the new range of lip oils is filled in clear glass bottles that have been made from 100% recyclable glass. Its generous size reflects the spirit of this fresh and unique range. The bottle is topped with a bright white cap, evocative of the design of the rings on Rouge Hermès.
Each scented lip oil comes with a flocked applicator that will let you apply the right amount of the product on your lips in a precise and gentle way throughout the day.