Ralph Lauren Celebrates Spring 2022 Collection Statement
Rita Khoueiry
3-June-2022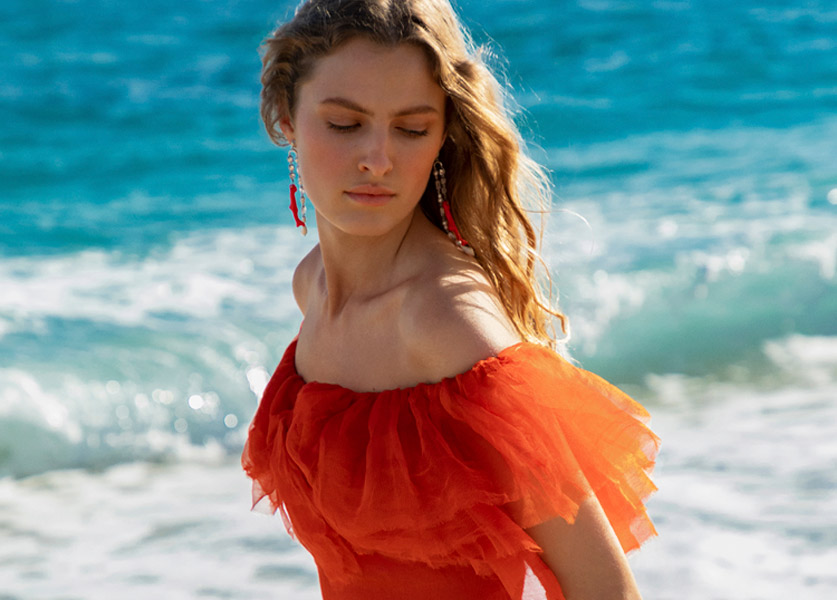 In order to showcase and celebrate its Spring 2022 Women's Collection, global leader in the design, marketing and distribution of premium lifestyle products Ralph Lauren shot its new campaign on the scenic beaches of Mexico. The photos mirrors a spirit of adventure; signature of Ralph Lauren's design aesthetic. A mix of patterns, colors, and textures reflecting the youthful optimism of the collection.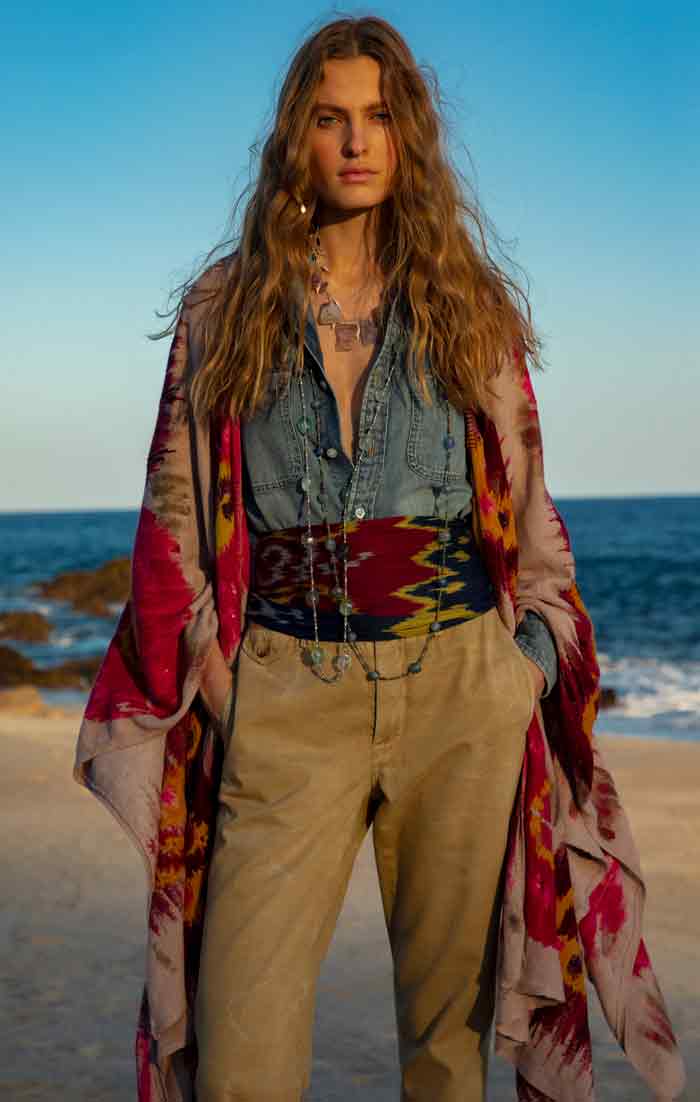 Along with the chic and classic sensibility of Ralph Lauren, a bohemian wave is added to the Spring 2022 Collection with a romantic allure of a tropical vacation; hand-painting techniques, intricate threadwork, beading, and fringe. A collection compromising soft and fluid pieces making a bold statement. Ikat-inspired patterns adding a touch of originality to classic shirting, dresses, and even a tailcoat and cummerbund; paired back to contrasting patterns of pinstripes and plaids. Elegant for evening, dresses and jumpsuits of this collection were created inspired by the warm-weather beach wear, especially the sarong, with a breezy, lightweight feel.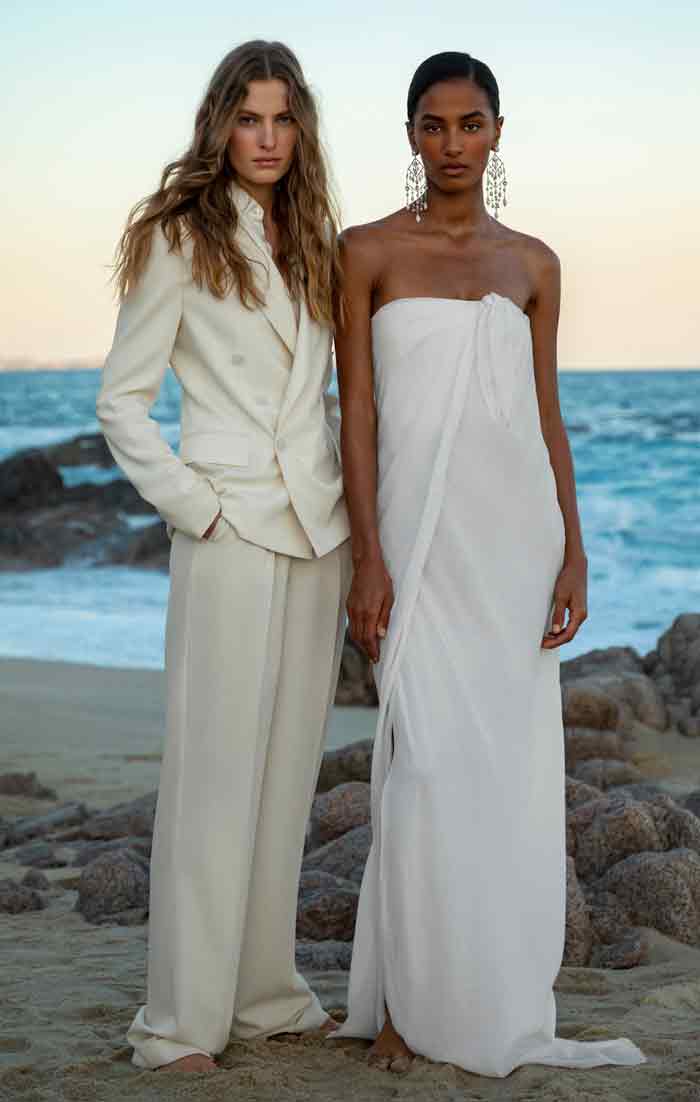 This spring, The Welington Accessory Collection is back with new iterations that reflect the vibrant essence of the season. The collection was initially introduced as a new line of Ralph Lauren Icons with the Fall 2021 Collection.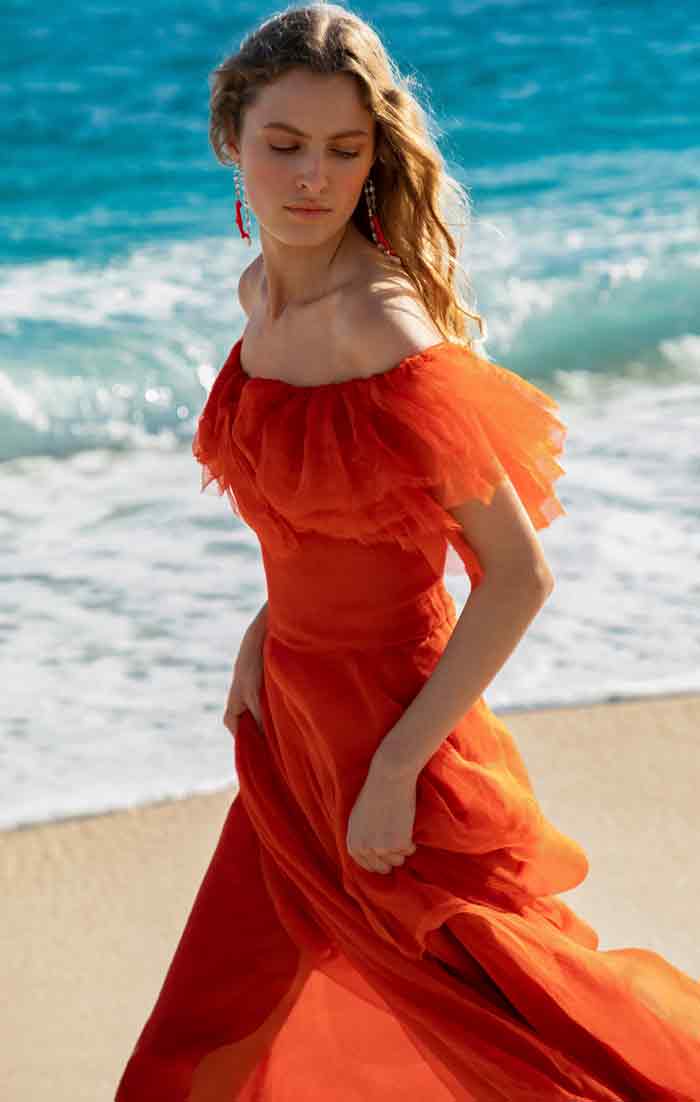 The Welington Shoulder Bag and Crossbody Bag compliment the seasonal iterations of Ikat-inspired prints on silk, and woven styles handcrafted in both a classic straw with calfskin trim, in addition to a woven metallic calfskin. Refreshed renditions of Ralph Lauren's Ricky and RL50 handbags appear throughout, with the addition of a new Basket Bag that is handwoven in Morocco and features hardware and trim details reminiscent of the iconic RL50 Handbag.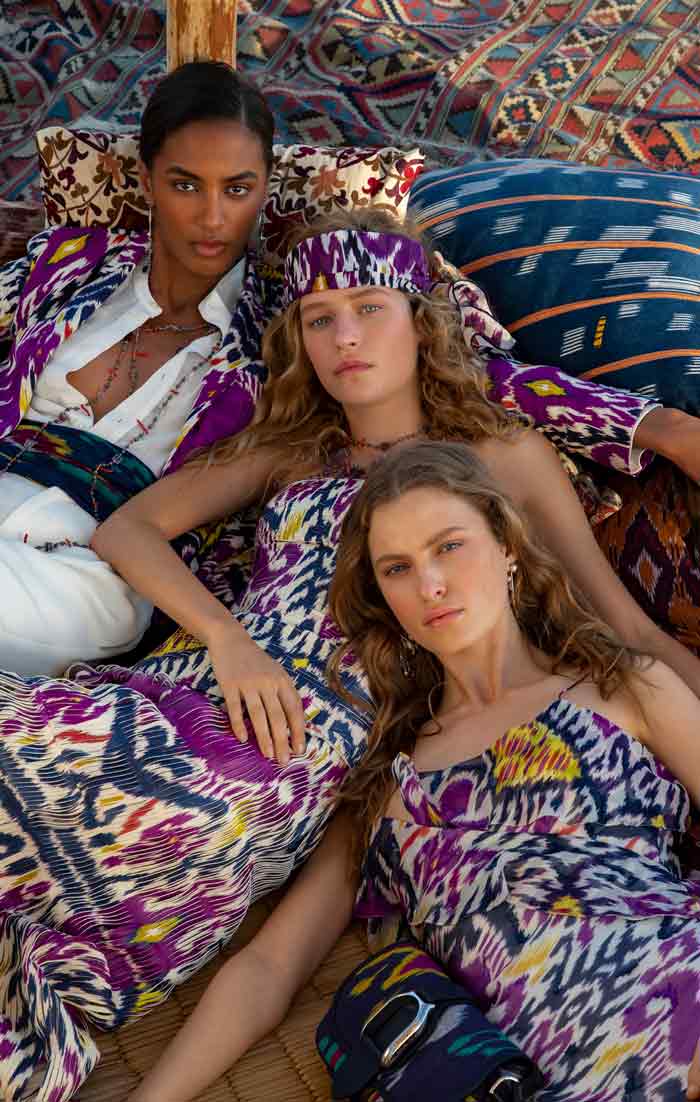 Layered necklaces and earrings are designed with natural textures such as hand cut marble and leather; a nod to the tradition of gathering seashells and creating pieces that can be worn day or night.