Damas Jewellery Introduces Newest Edition of Farfasha Collection
Rita Khoueiry
3-June-2022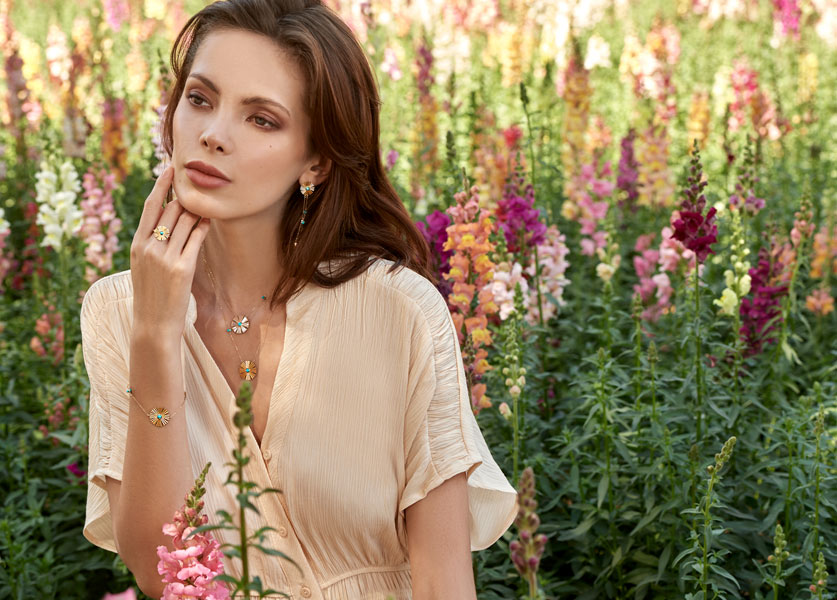 Leading jewelry retailer and house of jewelry design in the Middle East Damas released a new version of its iconic Farfasha collection. The greatest comeback of a collection balancing between modernity and nostalgia. Relying on innovation and expertise, the House aims to celebrate femininity in different ways. Farfasha by Damas is considered as a heritage of 16 years; a beloved and coveted collection by all women, regardless of their age and lifestyle. Every edition is an ode to delicate beauty and memorable escapes.

The Damas staple latest edition was crated with a new and fresh design; pretty butterflies to land on your neck, and delicate flowers to color your wrists. Dreamy aesthetics and refreshed delicate designs, along with a nostalgic and sentimental value taking us back to the first Farfasha jewelry pieces. A collection that accompanies women throughout their life journey, enabling them to find the ideal piece to wear or gift their loved ones. Mothers, daughters, and sisters pass it on as the ultimate precious keepsake.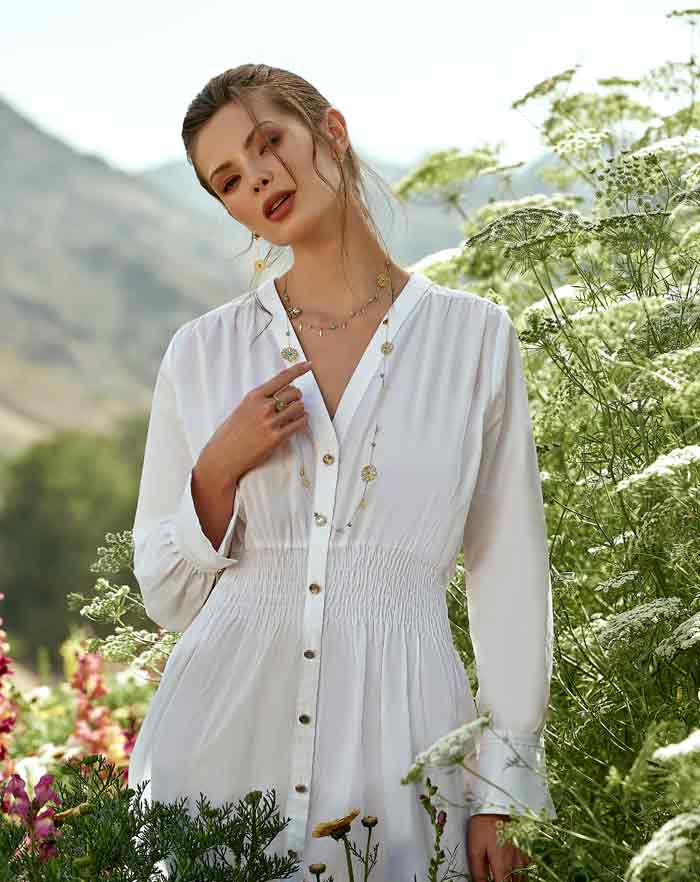 Pieces are designed to express effortless elegance, convey lightness and kindle positive energy. They are all about emphasizing femininity and unrestrained freedom. Wearing them will let you radiate wherever you go, leaving behind you a vibrant and positive energy. Motifs are drawn from Mother Nature and complemented with pastel gemstones set in shiny gold. Think carefree and colorful strolls in nature surrounded by sunshine and colors as the scene where this collection started, with butterflies and Arfaj flowers as muses.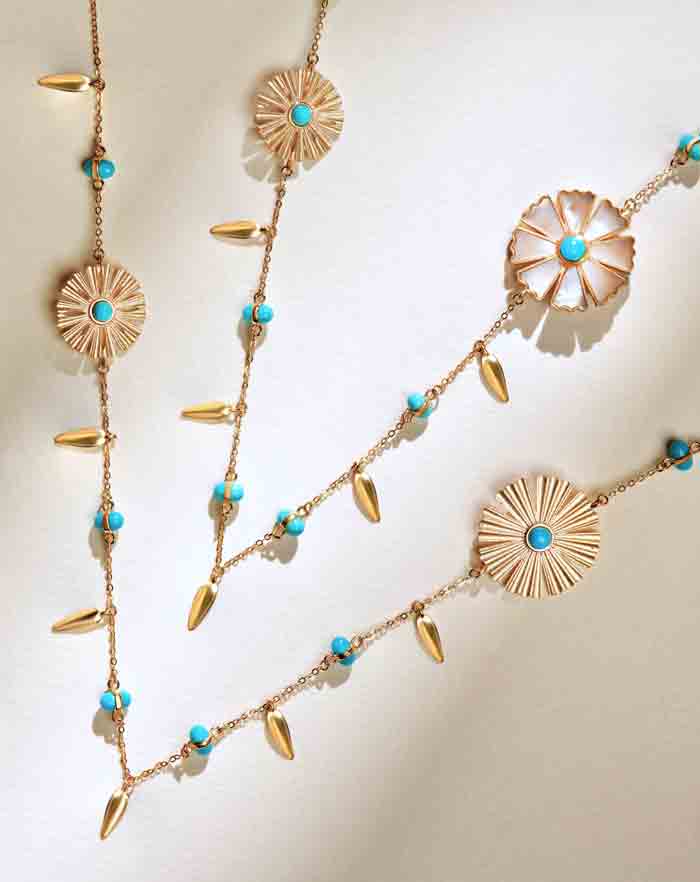 The Arfaj flower known as the yellow desert daisy, symbolizes the soft but resilient woman, as it flourishes even in the region's arid desert while brightening up everything around it.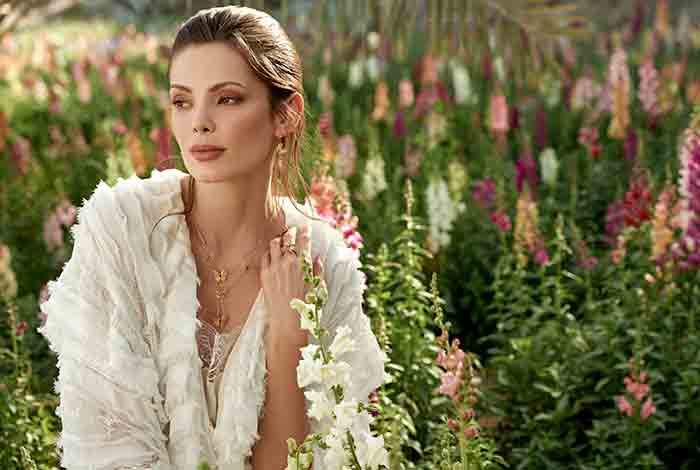 The romantic dimension of the design is accentuated with petal-like pleated textured surfaces and colored gemstones such as Tourmaline and Turquoise cut in marquise and round shapes.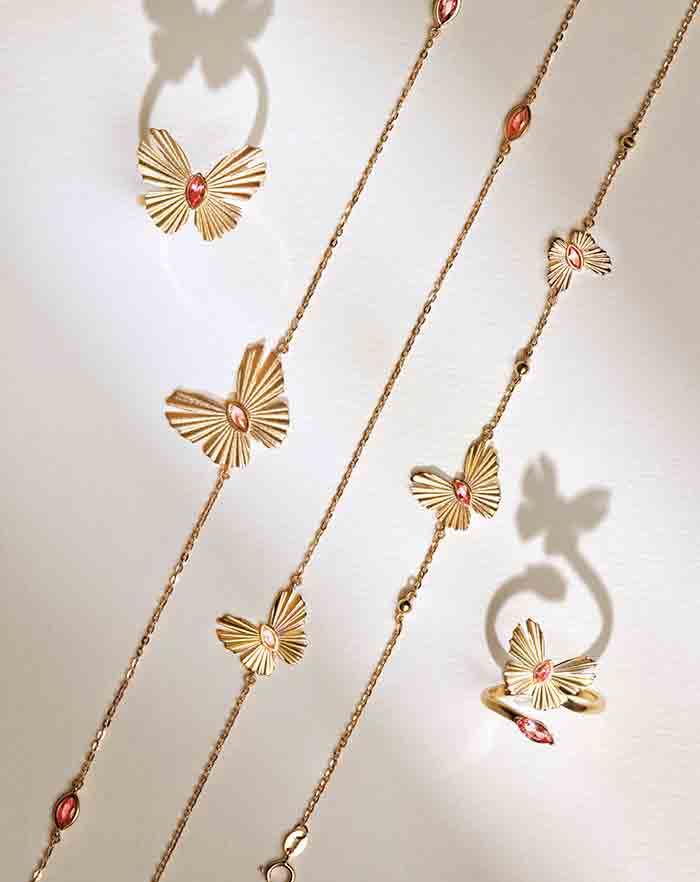 The 18k gold collection features necklaces, earrings, bracelets, rings, bangles and long necklaces.

Your Farfasha piece is like a daydream and a daily reminder of each beautiful and precious moment.

The collection is now available in stores and online on the following link: https://www.damasjewellery.com/