Dior Cruise 2023 Magical Show in Seville
Sabrina Pons - Madame Figaro
21-June-2022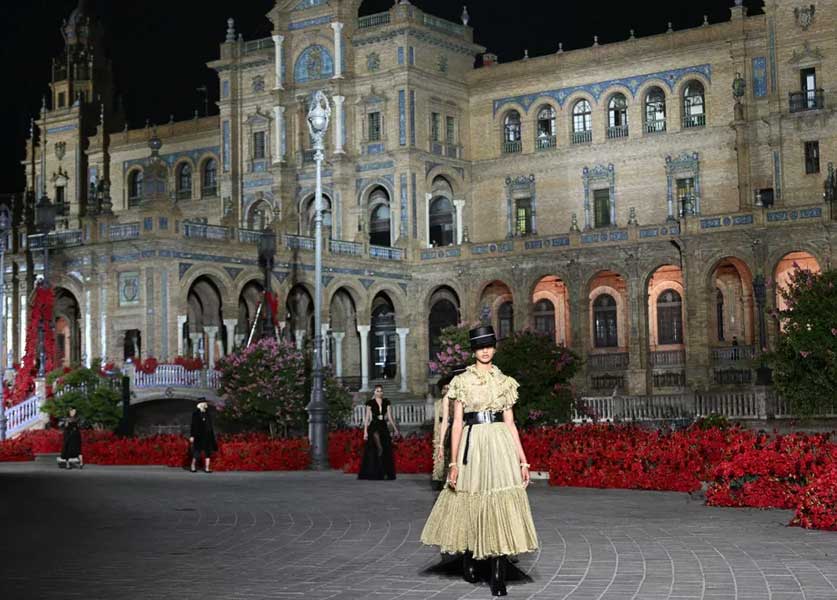 To showcase its 2023 Cruise, French house Dior chose a majestic setting in Seville, Spain.
In the capital, the multitude of horse-drawn carriages, which usually invade the majestic and touristy space, gave way to a coat of red flowers, made up of half a million roses and carnations as a backdrop for the Dior Cruise 2023 fashion show. This is the first time that the brand has paraded in Spain, and the first for a luxury label of international scope.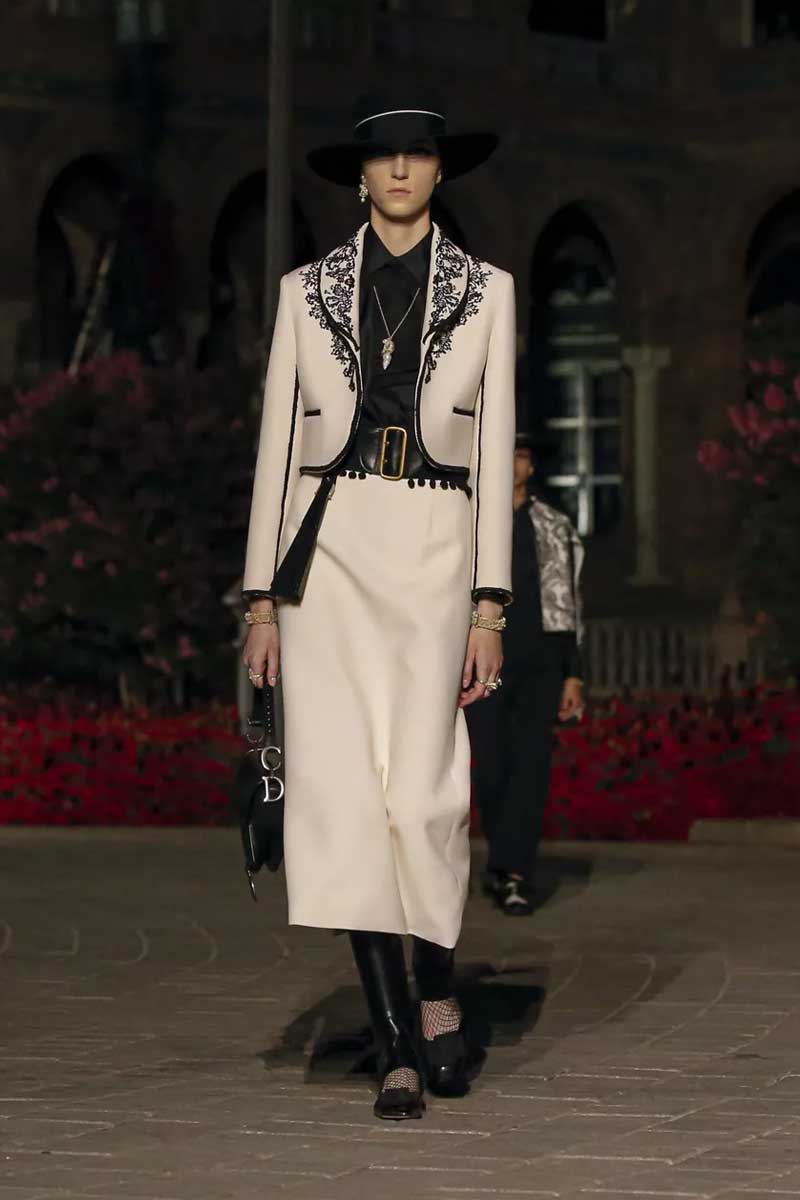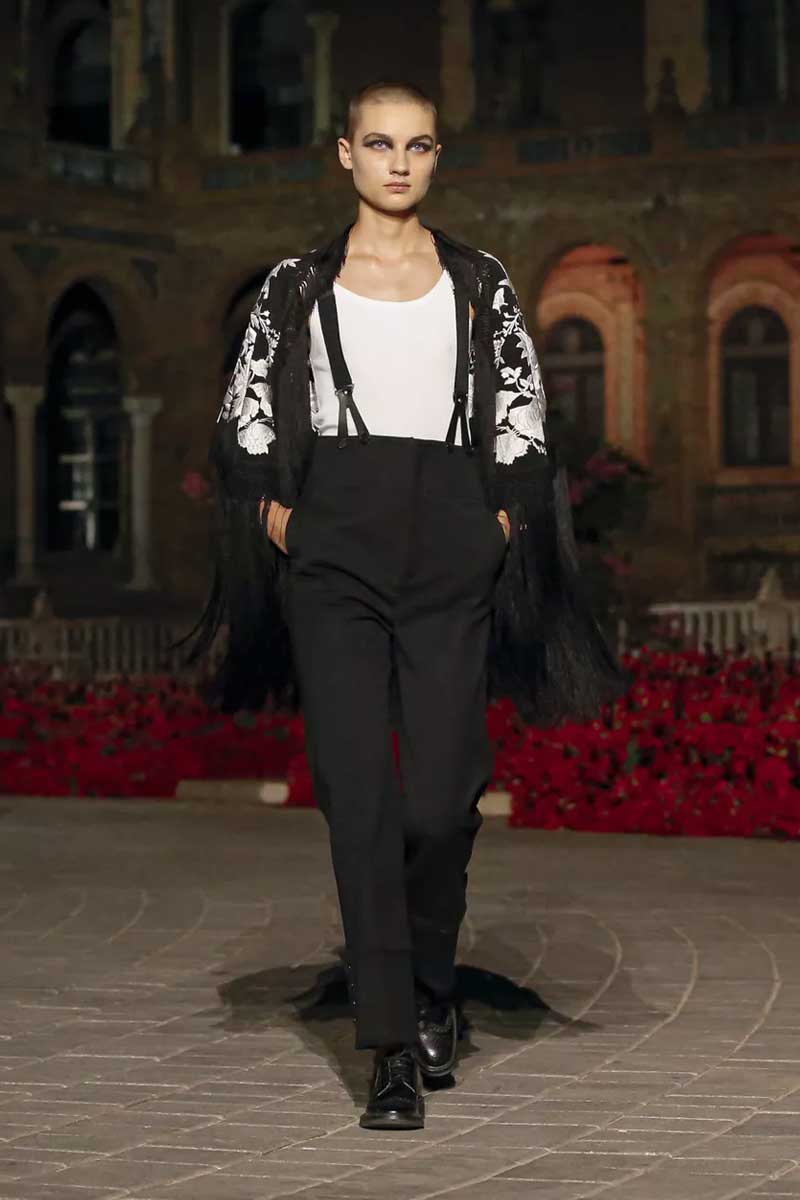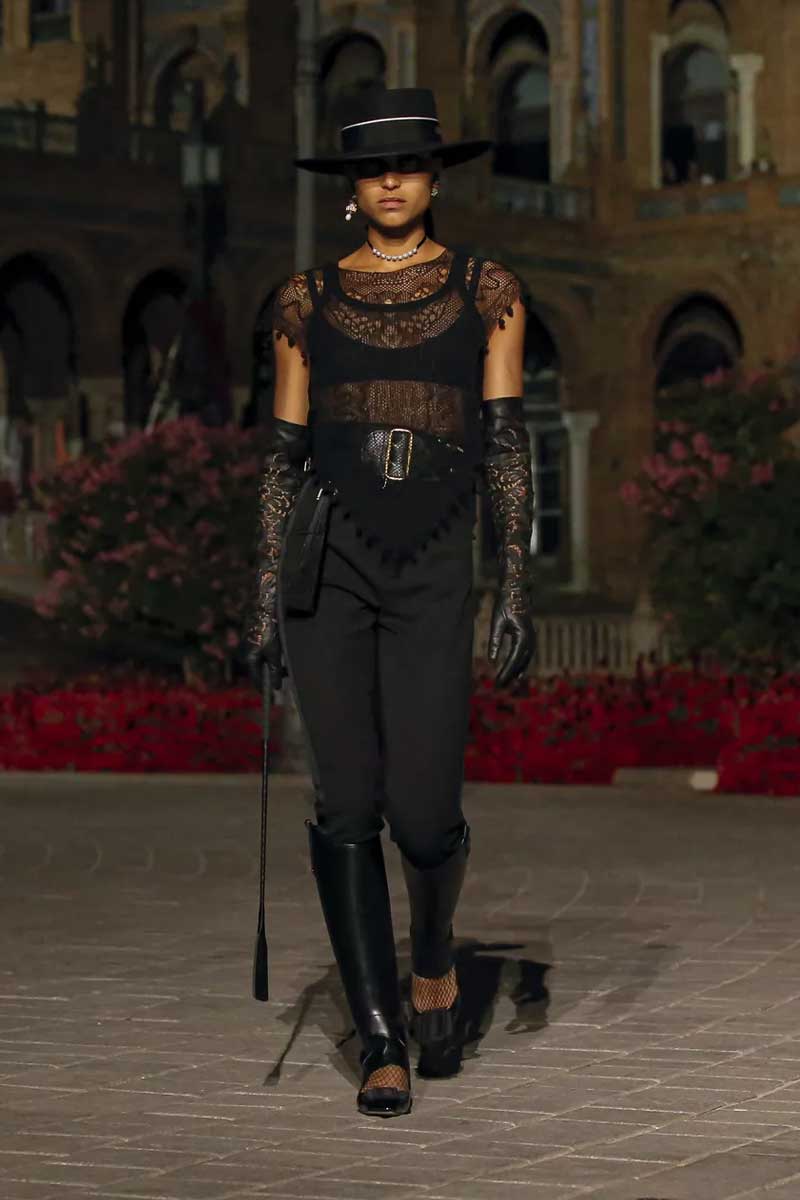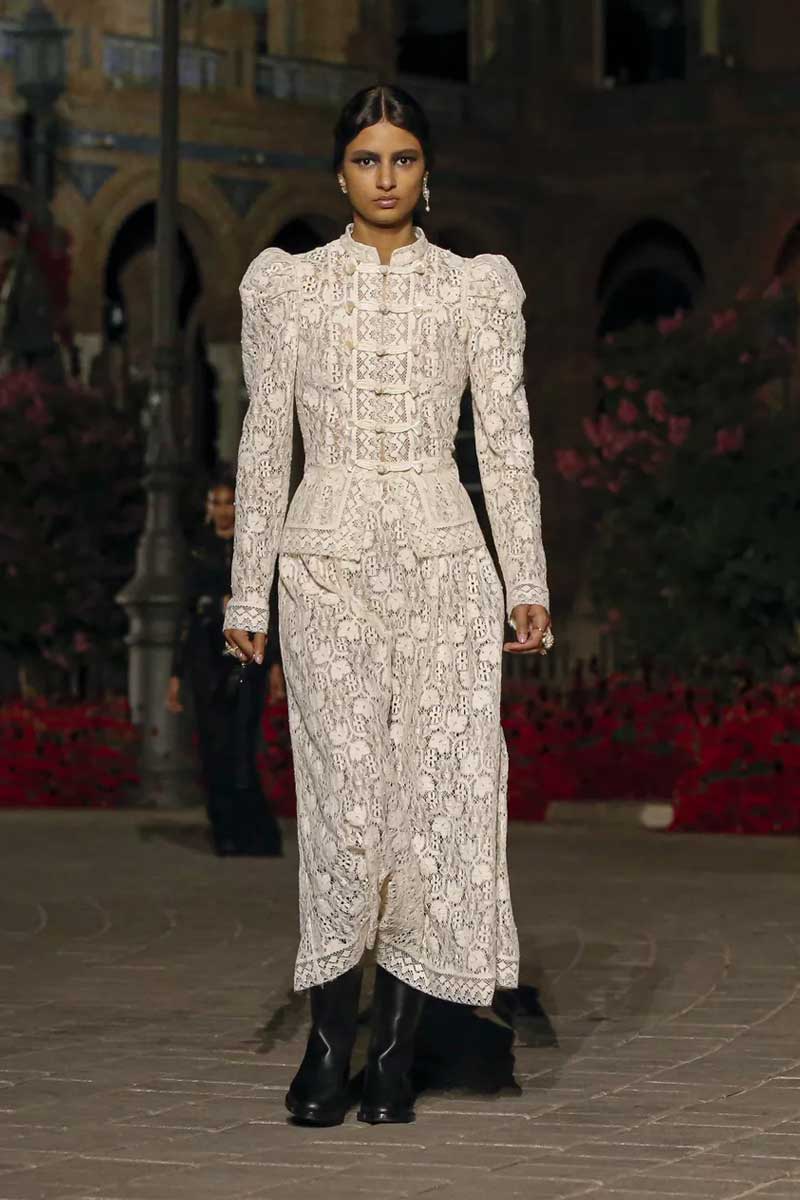 For the 2023 Cruise, ARTISTIC Director of Dior Maria Grazia Chiuri reflected the link of the French house with the Spanish culture forged from the first collections in the 1950s by the designer Christian Dior. Similarly, John Galliano, artistic director of Dior for fifteen years, has long been inspired by his Spanish origins in his creations.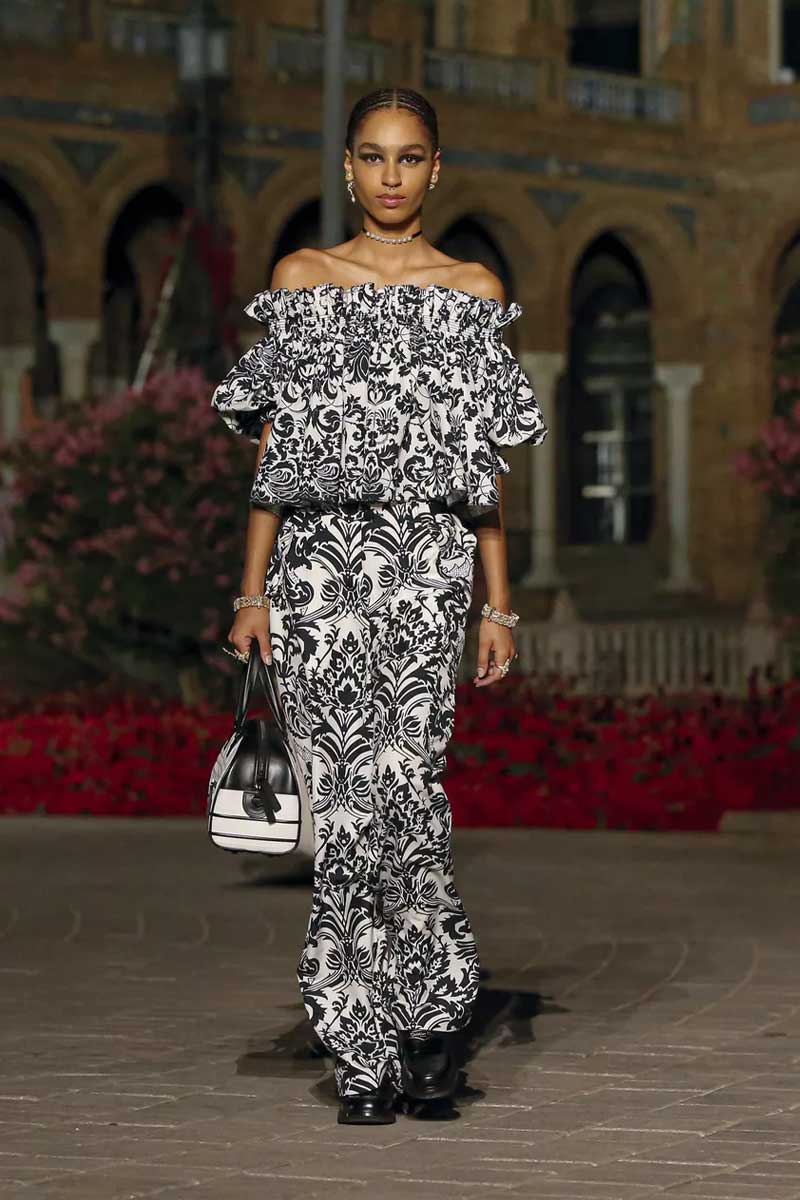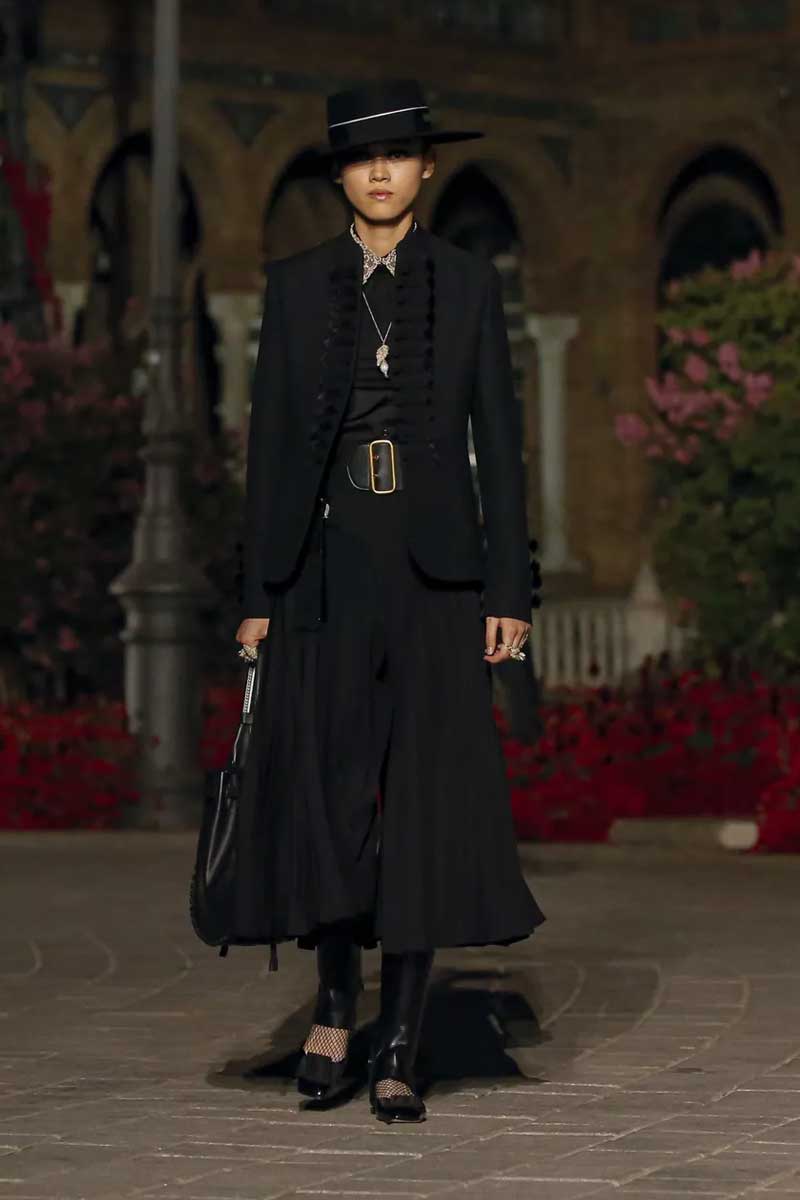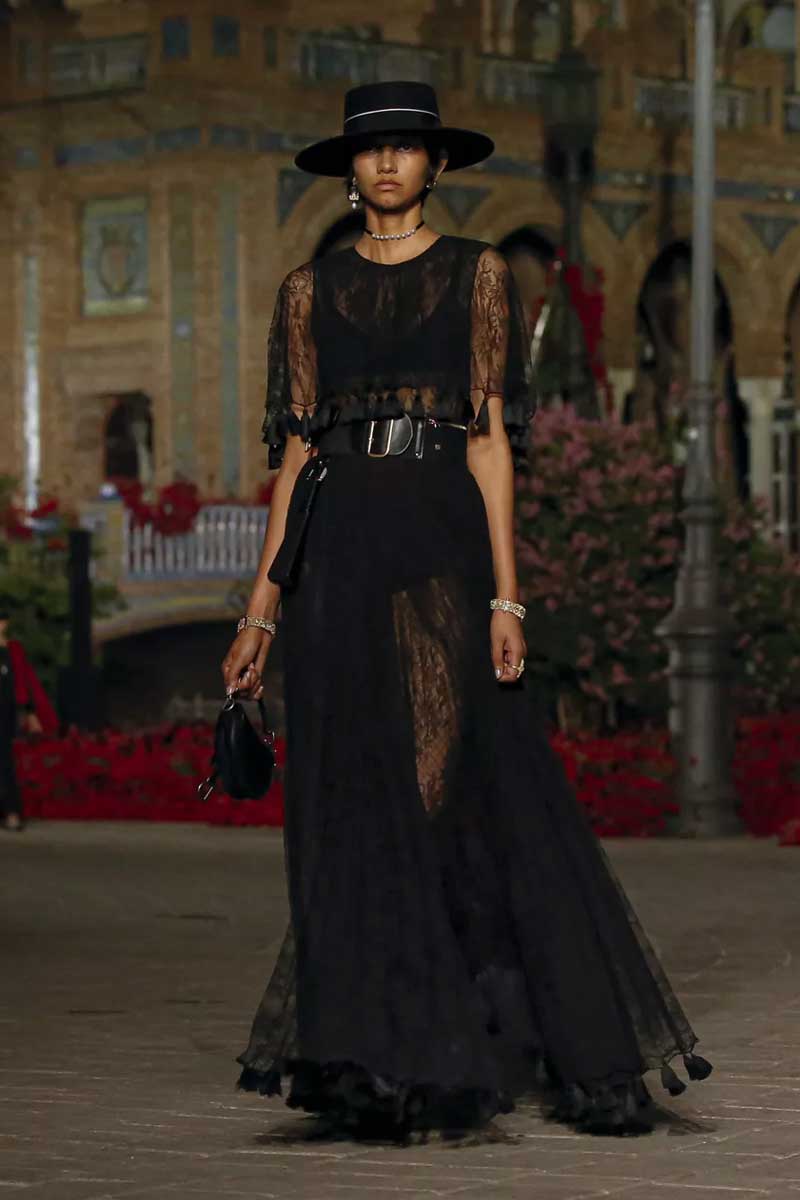 Andalusian craftsmanship in the spotlight
For this sixth stage of the cruise collections designed by Maria Grazia Chiuri, it is about consolidating the work alongside local artisans. In this beautiful setting, carried by a play of light and the chords of the Bética de Cámara orchestra, the 110 models presented the portrait of elegant women crossing the historical wardrobe of the local culture: black and white manila shawl, the flagship garment of flamenco dancers and a testimony to the history of Seville, flat-brimmed hats, bullfighters' jackets embroidered by the craftsman Jesús Rosado, and full skirts that evoke the clothes of the flamenco bailaoras…