Tips from Chanel Makeup Artist for Glamorous Smokey Eyes
Glow Like a Star
Victoria Hidoussi - Madame Figaro
20-May-2022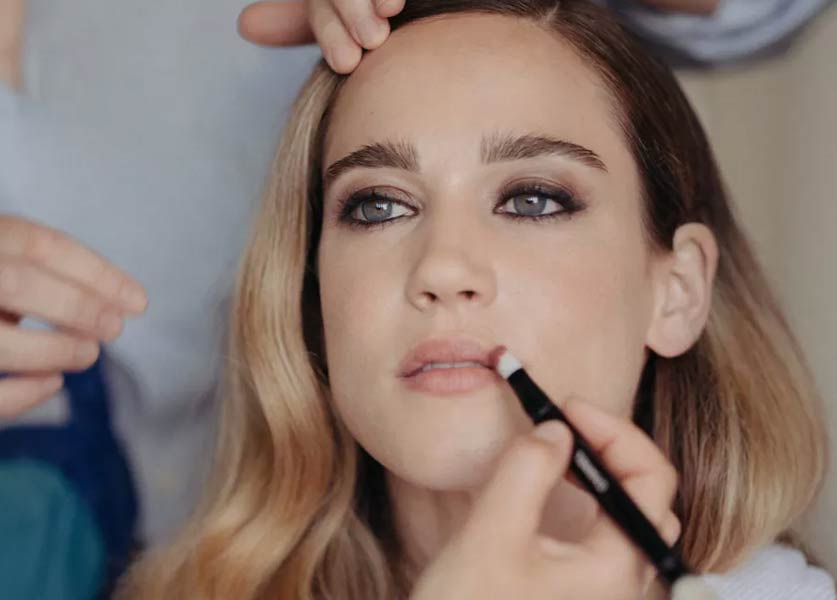 Sandrine Cano Bock, Chanel makeup artist who was responsible for Matilda Lutz's beauty at the opening of the 75th edition of Cannes Film Festival, revealed her secret tips for the perfect smokey eyes look.
Italian actress and model Matilda Lutz made her first appearance on the Cannes Film Festival red carpet to present the film "Coupez!". We can confirm that her look has not gone unnoticed.

Chanel makeup expert mentioned that the actress shared her "vision vis-à-vis the dress and a direction for her makeup". She added that Matilda "wanted to have a stronger eye makeup than usual. Initially, she had shown me a classic smoky eye as a model."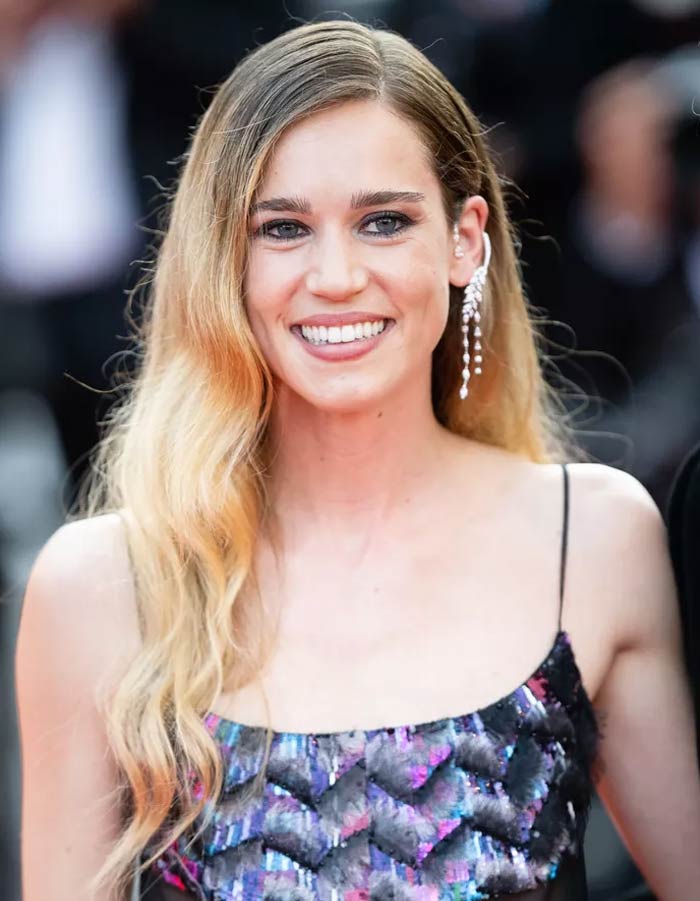 Intense Eye Makeup
Matilda Lutz appeared in a more sophisticated style than a simple smoky eye. "I went for a more graphic lash line. I mixed two textures and two different colors: a black pencil with a brown eyeshadow with red undertones. It gives a more textured effect, not too dry and not too greasy either," Sandrine Cano Bock detailed.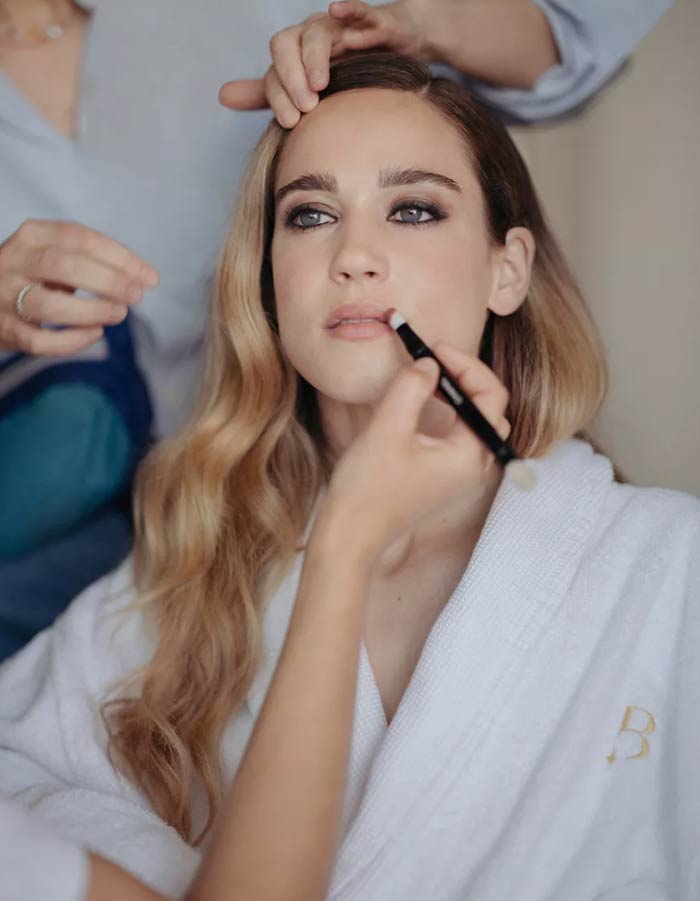 The makeup artist applied the mixture to the top and bottom of the eye, grading it slightly to give a more blurred look. "It creates like a kind of shadow that makes the look a little less 'perfect.' I think it's important that there's life in makeup," she said. "Finally, I applied a lot of mascara to open up her eyes," the specialist added.

A Natural & Radiant Complexion
The rest of the makeup was more discreet in order to highlight the eyes. "She has a very pretty skin and a natural freshness that I did not want to spoil by using too thick materials. It was not necessary that one perceives a practice of make-up", confided Sandrine Cano Bock, "everything is in the smoothness, the colors are very timeless". The makeup artist preferred to bet on the preparation of the skin by carrying out exercises of massage of the face with a gua sha, then by applying patches under the eyes in order to deflate them beforehand.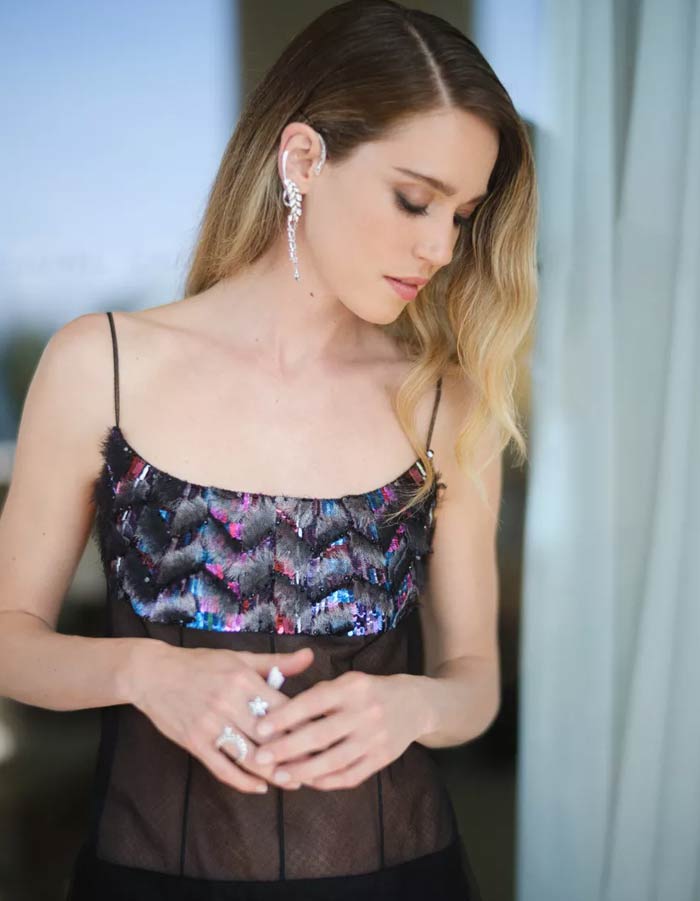 Then, a simple cream to moisturize her dry skin followed by Chanel's Eau de teint was enough to enhance her luminous complexion. "On the other hand, at the Cannes Film Festival, I always add a little more powder on the actresses' faces. Between the time we make them up and the time they go up the steps, the result has to remain flawless because we are not with them to do touch-ups," mentioned the expert. "So I always give them a small packet of mattifying papers to use eventually before they get in the car," she added.
The makeup artist applied Chanel's Balm No. 1, with a slightly tinted color, on Matilda Lutz's lips and cheeks to complete the natural healthy glow effect. "As a final touch on cheekbones, it brings shine and brings life back to the makeup," she assured.

Sandrine Cano Bock revealed that she "sprayed a little Hydra Beauty mist from Chanel on her face as a makeup fixative, just before she left" to let the makeup last all evening.