2022 FIFA World Cup™ Trophy Tour by Coca-Cola Lands in Lebanon
Rita Khoueiry
7-June-2022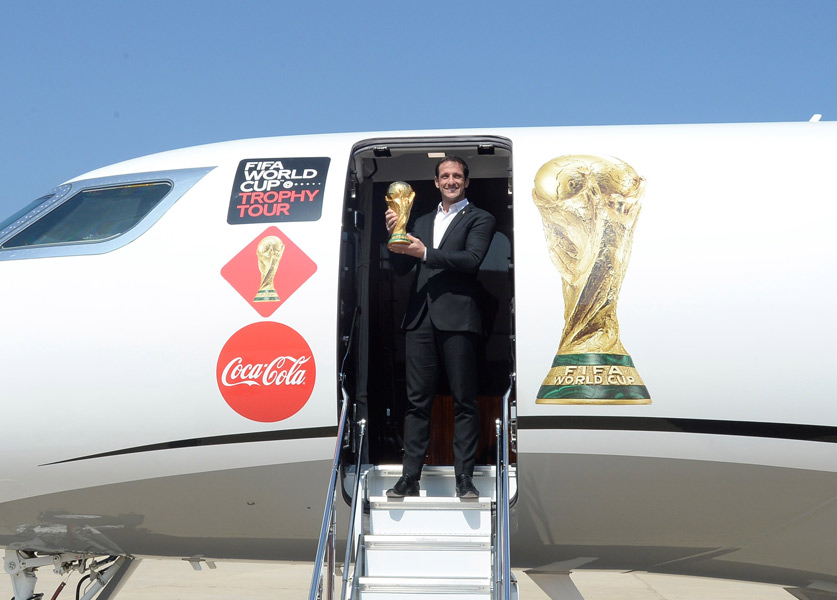 For the first time ever, the FIFA World Cup™ Original Trophy landed in Lebanon during a VIP event; an extraordinary opportunity for people to take in a piece of football history and share their passion for the sport with each other. Organized by the Coca-Cola Company, which purpose is to refresh the world and make a difference, the tour will be landing in 51 countries and territories.
The
FIFA
World CupTM Trophy Tour by Coca-Cola began its journey from the UAE on May 12th, then travelled to Oman,
Kuwait
and
Bahrain
prior to visiting Lebanon. The Tour will also visit
Saudi Arabia
as the penultimate stop ahead of its final destination in host country
Qatar
later this year.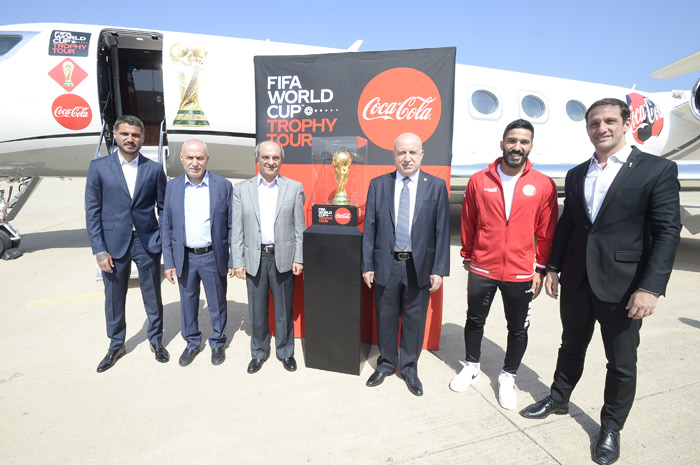 Depicting two human figures holding the globe aloft, the gold-made iconic trophy that weighs 6.142kg had been revealed in
Beirut
–Rafic Hariri International Airport, celebrating the real magic of the world's largest, most anticipated sporting
event
. Many known
faces
attended the event: Lebanese Minister of Youth and Sports Georges Kallas, who was representing Prime Minister Najib Mikati, in addition to Hachem Haidar, president of the Lebanese Football Association, FIFA Legend Juliano Belleti, along with Lebanese football stars Hassan Maatouk, Youssed Mohammed, Jamal Taha, and Abbas Atwi. Coca-Cola's
Middle East
and global executives were also present.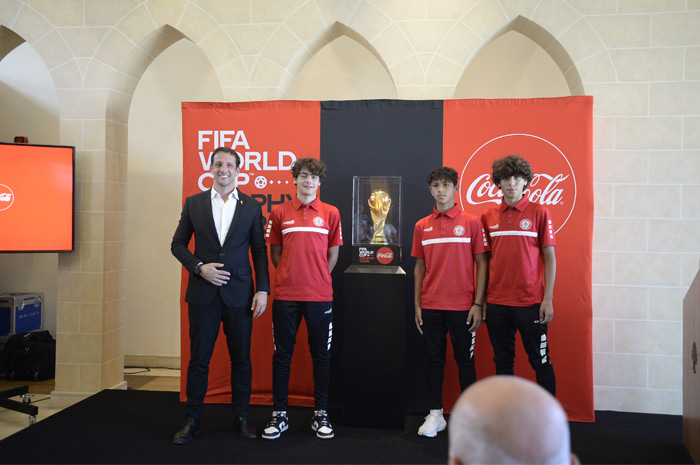 "We are excited to bring the FIFA World Cup™ Trophy Tour by Coca-Cola for the first time to Lebanon and several other
countries
in the region. We hope to inspire a spirit of hope and optimism for a bright future for the youth of the country. We express our sincere thanks and gratitude to FIFA and the Lebanon Football Association for their partnership," declared Tolga Cebe, Vice President & General Manager Middle East, The Coca-Cola Company.
For his side, president of the Lebanese Football Association Hachem Haidar said: "For Lebanon, where football is the most popular sport, hosting the Original FIFA World Cup™ Trophy Tour by Coca-Cola is an opportunity and a source of inspiration for current players and especially the young ones - some who are with us today. The FIFA World Cup is more than a
football
competition. It is an event that connects
people
, builds intercultural understandings and brings people of all ages, races and cultures together. At the Lebanese Football Association, we aim to be at the forefront of embodying this vision and core values."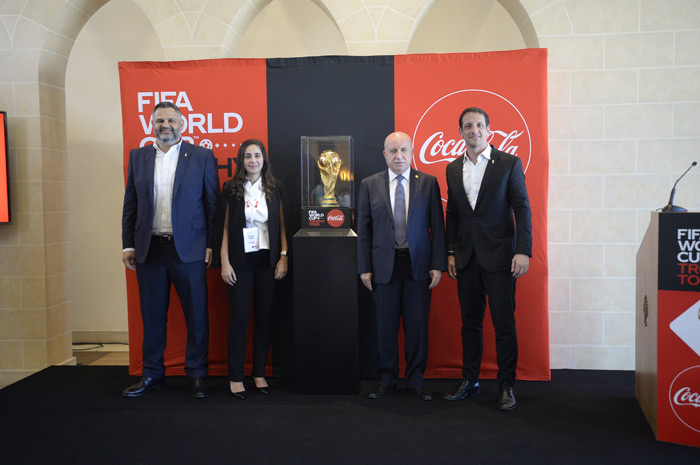 Coca-Cola and FIFA are one step closer to visiting all 211 Football Nations by 2030. For the first time ever, the tour will visit all 32 FIFA World Cup™ qualifying countries, inspiring
fans
across the world through exclusive consumer experiences.
Brazilian football coach and former player Juliano Belletti said: "It is such an honor to be here in Lebanon. Lifting the Original FIFA World Cup™ Trophy has the power to excite millions of fans and, after witnessing the Middle East's passion for football first-hand, I know the Tour will continue excite and engage with fans across the region."
The total beverage company Coca-Cola has had a
long-standing relationship
with FIFA since 1976, and has been an official sponsor of the FIFA World Cup™ since 1978. Coca-Cola has had stadium advertising at every FIFA World Cup™ since 1950 and is a long-time supporter of football at all levels.
Get involved by posting your own FIFA World Cup™ Trophy Tour by Coca-Cola
memories
by using the hashtag #BelievingIsMagic.